Clinical
Sun protection and myopia management - Q&A with Dr May Zhang and Jeff Brown
Posted on June 8th 2023 by Dr May Zhang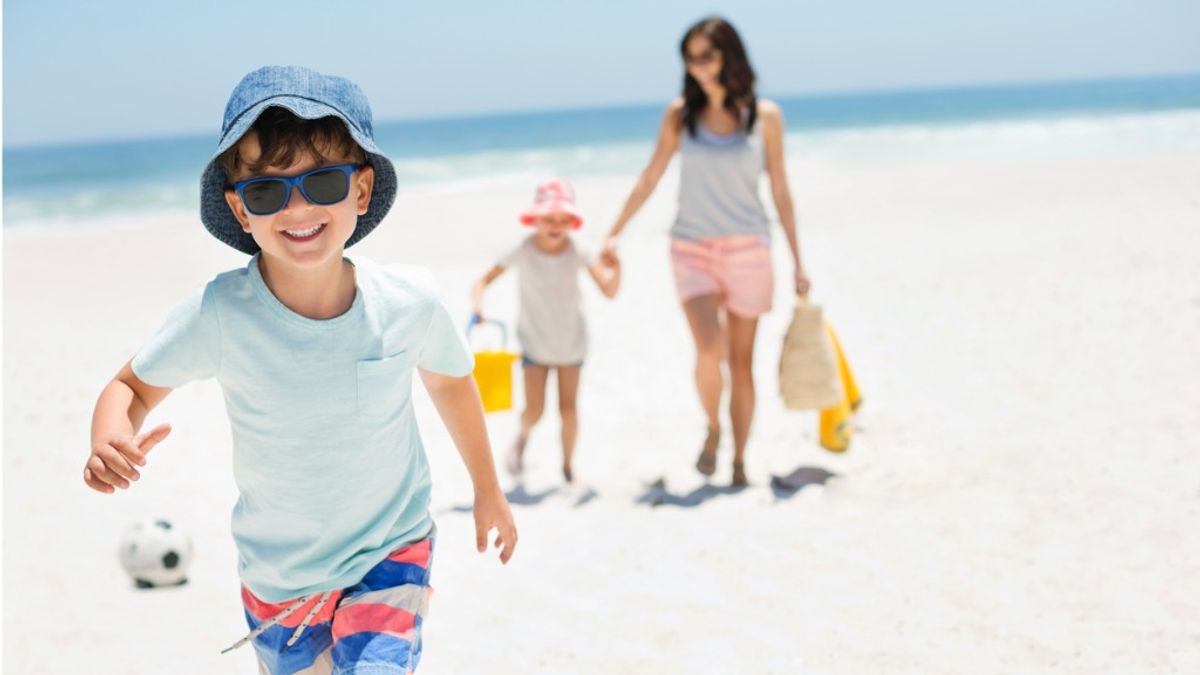 Sponsored by

In this article:
We meet Dr May Zhang and Mr Jeff Brown of HOYA Vision Care about the importance of outdoor time and sun protection in children with myopia.
---
Dr. May Zhang is the Global Head of Professional Affairs at HOYA Vision Care and has rich experience in clinical practice and the eye health industry. Mr. Jeff Brown is the Vice President of Research and Development, Advanced Technology Center at HOYA Vision Care, where the MiYOSMART Sun spectacle lenses were developed.
We talk to both about the importance of outdoor time and sun protection when it comes to managing children with myopia progression and how we can incorporate this into our clinical practice.
How important is the outdoor time when it comes to myopia management and children's vision? Do you think it's an understated part of myopia management?
May: In recent years, the importance of outdoor time for childhood myopia has been recognized by more and more Eye Care Professionals worldwide. A research paper investigating the international prescribing trends of pediatric ophthalmologists reported that 86% recommended increased time spent outdoors to their patients.1 Our market research among optometrists and ophthalmologists has a similar finding, with 91% giving such recommendations. A large body of evidence shows that increased time outdoors could lower the risk of myopia onset.2,3 Several studies suggest that outdoor time also protects against myopia progression and could probably boost the treatment effect of myopia management intervention.4,5 The increasing attention on time outdoors is also evidenced by many studies on the mechanism of outdoor time and its related application in school.6-7 In the myopia management community, the idea of suggesting children spend at least 2 hours a day outdoors has been widely adopted.
One of the proposed reasons for the protective role of outdoor time is higher light intensity. The International Myopia Institute (IMI) paper defines being outdoors as exposure to light intensities over 1,000 Lux.8 Studies show that outdoor activities with strong sunlight exposure may not be necessary: spending enough time under trees or in the hallways at school is still beneficial.9,10
What do you think are barriers to getting children to spend time outdoors?
May: These days there are many barriers to getting children outdoors. Educational pressure from school and more screen time with the wide use of digital devices and social media are two common barriers to getting children to go outside. The COVID-19 lockdown further worsened the situation when children spent more time confined indoors on screens and less time on physical activity.11 A study in the UK found that even after easing lockdown restrictions, children still reported decreased amounts of physical activity and sedentary behaviours.12
People in some countries, such as Australia, are concerned about melanoma from excessive sun exposure. There have been dedicated awareness campaigns about sun exposure. However, sun exposure can occur safely with the help of sun protection.
It is also important to note that not all parents or schoolteachers are aware of the protective role of outdoor time against myopia. More public education is needed. Eye Care Professionals need to educate parents and children continuously.
Would you say that sun protection is more important in children than adults? Why?
May: Children are more susceptible to damage from UV light than adults because their pupil size is larger, and their crystalline lens is more transparent.13,14 Of course, we don't typically consider cataracts, age-related macular degeneration, and pterygium in very young children. But UV radiation causes damage over time, and excessive exposure without sun protection in childhood increases the risk of these conditions later.15
The other perspective that is often overlooked is visual comfort under sunlight among children. When we encourage children to spend more time outdoors, a lens that brings more comfort will make them enjoy outdoor time more. Myopic children undergoing atropine treatment are a special group that particularly needs sun protection: some have to deal with glare and photophobia due to mydriasis.16
What developments have been made to allow for myopia management and sun protection?
Jeff: The MiYOSMART Sun spectacle lens solutions using the D.I.M.S. Technology have been developed to meet this exact need. After all, we encourage children with myopia to spend time outdoors to slow myopia progression, but sun protection options are limited. Clip-on sunglass lenses, single-vision prescription sunglasses, contact lenses, and plano sunglasses are currently the only available options. Although they are good options, they still have limitations and don't fully combine high-efficacy myopia management and sun protection.
MiYOSMART Sun spectacle lens solutions now come in two options: MiYOSMART Chameleon, which are photochromic lenses with category 2 tinting, and MiYOSMART Sunbird, which are polarized lenses with category 3 tinting. They both offer 100% UV-A and UV-B protection.
MiYOSMART Chameleon spectacle lens provides swift darkening, transitioning from clear to 90% dark state in less than 30 seconds*. The spectacle lens fades back to clear very quickly, reaching 60% transmission after 60 seconds*. These features enable MiYOSMART Chameleon spectacle lenses as an all-in-one solution for any time and any place. At the same time, MiYOSMART Sunbird is the ideal addition to MiYOSMART clear spectacle lenses for continuous myopia management indoors and outdoors.
Will this impact the efficacy of the lenses?
Jeff: For the MiYOSMART Chameleon spectacle lenses, a patented technology - Molded Laminate Photochromic Film Technology, is adopted to preserve the optical performance of the D.I.M.S. Technology used for slowing down myopia progression. During the production, we incorporate a laminate containing either a photochromic or polarizing function into the front of the polycarbonate lens. Our process allows us to replicate the same D.I.M.S. Technology features as on a clear MiYOSMART spectacle lens. We replicate the micro-segment geometry and spatial pattern. Therefore, the structure of multiple micro-segments remains the same. Hence, D.I.M.S. Technology is not impacted at all. The prescription is then cut to the back surface of the lens. The MiYOSMART Chameleon and Sunbird spectacle lenses adopt the same basic production process, with no impact on the D.I.M.S. Technology.
MiYOSMART Chameleon spectacle lens provides 97% light transmission in the clear state as compared to the MiYOSMART clear spectacle lens*, and the amount of light reaching the eye through the MiYOSMART Sunbird spectacle lens and the dark state of the MiYOSMART Chameleon spectacle lens is still higher than the protective level (over 1,000 Lux or 3,000 Lux) against myopia,9,10 especially on sunny days (20,000-100,000 Lux).17
As children under MiYOSMART treatment don't have to switch to single-vision sunglasses when they go outside, wearing MiYOSMART Sun spectacle lenses could potentially increase the wearing time or treatment time of D.I.M.S. Technology. We also hope that the better visual comfort the MiYOSMART Sun spectacle lenses bring could enable children to spend more time outdoors, which may bring additive effects, as a recent study found that more outdoor time was associated with a better treatment outcome of myopia management solution.5
Based on technical specifications and literature,9,10,17 the myopia management effects of MiYOSMART Sun spectacle lens solutions are comparable to MiYOSMART clear spectacle lens when the lens is prescribed with proper instruction†. Of course, patients should always consult their Eye Care Professional for treatment decisions and instructions for use.
Should all myopic children undergoing treatment be provided with sun protection solutions?
May: Sun protection is much needed but often overlooked, even for an emmetropic child. It is equally important for children with or without myopia management. Of course, it is a greater need among some young patients, such as light-sensitive children and those under atropine treatment. It is also worth noting that continuous treatment indoors and outdoors could maximize the myopia control effect.
Because MiYOSMART Chameleon spectacle lens with photochromic feature offers an all-in-one solution, it could be the first choice in many cases, while MiYOSMART Sunbird is ideal as the 2nd pair to MiYOSMART clear spectacle lenses. But obviously, some considerations need to be made for each child undergoing myopia management, as every child's situation is different. For example, what location and climate do you live in? In Australia, there's a lot of sun exposure, so it's important to consider sun protection. A child's lifestyle is another factor to consider: do they spend much time in the sun, such as in outdoor sports? Lastly, if your patient is wearing MiYOSMART and you're combining this with atropine, light sensitivity, and glare are possible side effects that you must manage.
In the end, it's all about giving your patients options and making sure you're doing the best you can for your patient: and that also means making sure they're doing what they can as well, which is spending time outdoors and doing so safely.
---
Further reading:
---
PRODUCT DISCLAIMERS:
MiYOSMART has not been approved for myopia management in all countries, including the U.S., and is not currently available for sale in all countries, including the U.S.
† Assuming Photochromic as single or second pair of MiYOSMART spectacles lenses and Polarized as a second pair used in addition to clear MiYOSMART clear lenses. Patients should always consult their Eye Care Professional for treatment decisions and instructions for use.
---
Meet the Authors: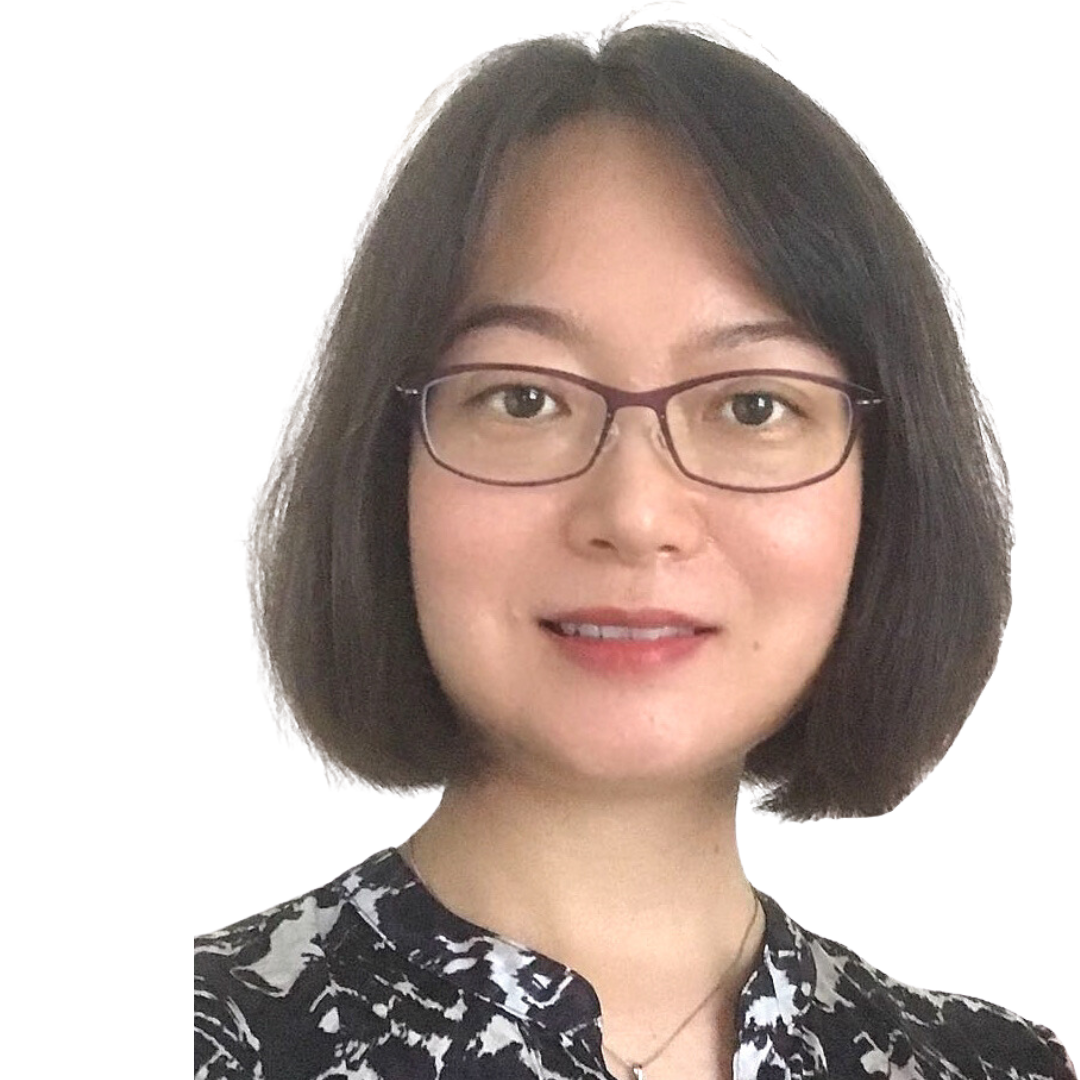 About Dr May Zhang
Dr. May Zhang holds an M.D. degree in Clinical Medicine and a Ph.D. in Ophthalmology from Sun Yat-sen University in China. Before entering the eye care industry, Dr. Zhang practiced ophthalmology at Zhongshan Ophthalmic Centre in China and conducted postdoctoral research at the University of Pennsylvania in the US. Dr. Zhang has a rich experience in the eye care industry and is currently the Global Head of Professional Affairs at HOYA Vision Care, based in Singapore.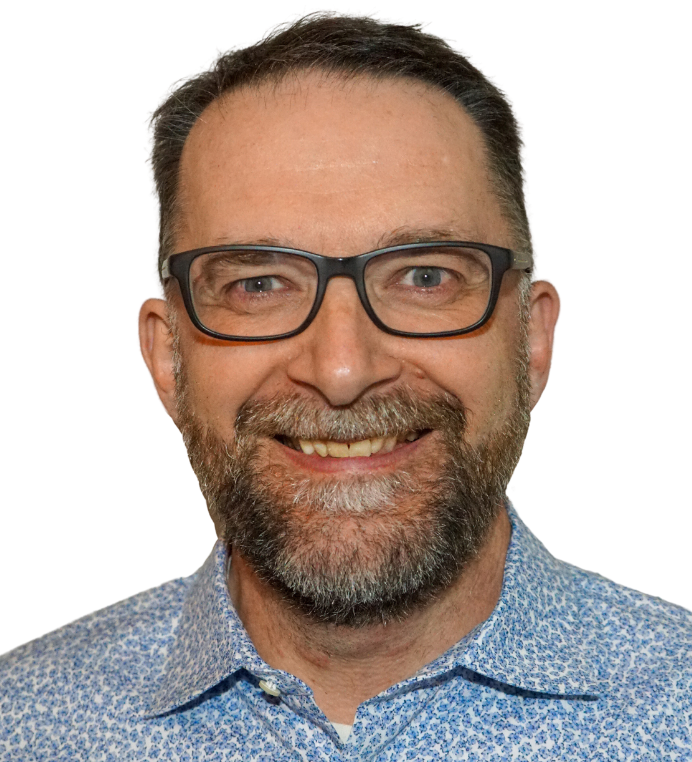 About Mr Jeff Brown
Jeff Brown studied Engineering Physics at McMaster University in Canada. He has worked in research in the fields of applied laser optics, optical coating design, thin film material science, and defence related materials development. Jeff joined Vision Ease Lens, developing new coatings and processes. Additional projects included casting and material development. He has been with HOYA for 5 years. He is based near Minneapolis, MN, in the United States.
This content is brought to you thanks to unrestricted educational grant from

---
References
Zloto O, Wygnanski-Jaffe T, Farzavandi SK, Gomez-de-Liaño R, Sprunger DT, Mezer E. Current trends among pediatric ophthalmologists to decrease myopia progression-an international perspective. Graefes Arch Clin Exp Ophthalmol. 2018 Dec;256(12):2457-2466.
Rose KA, Morgan IG, Ip J, Kifley A, Huynh S, Smith W, Mitchell P. Outdoor activity reduces the prevalence of myopia in children. Ophthalmology. 2008 Aug;115(8):1279-85.
Sherwin JC, Reacher MH, Keogh RH, Khawaja AP, Mackey DA, Foster PJ. The association between time spent outdoors and myopia in children and adolescents: a systematic review and meta-analysis. Ophthalmology. 2012 Oct;119(10):2141-51.
Cao K, Wan Y, Yusufu M, Wang N. Significance of Outdoor Time for Myopia Prevention: A Systematic Review and Meta-Analysis Based on Randomized Controlled Trials. Ophthalmic Res. 2020;63(2):97-105.
Prieto-Garrido FL, Hernández Verdejo JL, Villa-Collar C, Ruiz-Pomeda A. Predicting factors for progression of the myopia in the MiSight assessment study Spain (MASS). J Optom. 2022 Jan-Mar;15(1):78-87.
He X, Sankaridurg P, Wang J, Chen J, Naduvilath T, He M, Zhu Z, Li W, Morgan IG, Xiong S, Zhu J, Zou H, Rose KA, Zhang B, Weng R, Resnikoff S, Xu X. Time Outdoors in Reducing Myopia: A School-Based Cluster Randomized Trial with Objective Monitoring of Outdoor Time and Light Intensity. Ophthalmology. 2022 Nov;129(11):1245-1254.
He M, Xiang F, Zeng Y, Mai J, Chen Q, Zhang J, Smith W, Rose K, Morgan IG. Effect of Time Spent Outdoors at School on the Development of Myopia Among Children in China: A Randomized Clinical Trial. JAMA. 2015 Sep 15;314(11):1142-8.
Morgan IG, Wu PC, Ostrin LA, et al. IMI Risk Factors for Myopia. Invest Ophthalmol Vis Sci. 2021 Apr 28;62(5):3.
Wu PC, Chen CT, Lin KK, Sun CC, Kuo CN, Huang HM, Poon YC, Yang ML, Chen CY, Huang JC, Wu PC, Yang IH, Yu HJ, Fang PC, Tsai CL, Chiou ST, Yang YH. Myopia Prevention and Outdoor Light Intensity in a School-Based Cluster Randomized Trial. Ophthalmology. 2018 Aug;125(8):1239-1250.
Read SA, Collins MJ, Vincent SJ. Light Exposure and Eye Growth in Childhood. Invest Ophthalmol Vis Sci. 2015 Oct;56(11):6779-87.
Kharel M, Sakamoto JL, Carandang RR, et al. Impact of COVID-19 pandemic lockdown on movement behaviours of children and adolescents: a systematic review. BMJ Glob Health. 2022 Jan;7(1):e007190.
Walker R, House D, Emm-Collison L, et al. A multi-perspective qualitative exploration of the reasons for changes in the physical activity among 10-11-year-old children following the easing of the COVID-19 lockdown in the UK in 2021. Int J Behav Nutr Phys Act. 2022 Sep 5;19(1):114.
World Society of Paediatric Ophthalmology and Strabismus. Sunlight Exposure & Children's Eyes Consensus Statement. 2016. https://www.wspos.org/wspos-sunlight-exposure-childrens-eyes-consensus-statement/ (accessed on 10/05/2023)
Artigas JM, Felipe A, Navea A, et al. Spectral transmission of the human crystalline lens in adult and elderly persons: color and total transmission of visible light. Invest Ophthalmol Vis Sci. 2012 Jun 26;53(7):4076-84.
Delcourt C, Cougnard-Grégoire A, et al. Lifetime exposure to ambient ultraviolet radiation and the risk for cataract extraction and age-related macular degeneration: the Alienor Study. Invest Ophthalmol Vis Sci. 2014 Oct 21;55(11):7619-27.
Wildsoet CF, Chia A, Cho P, et al. IMI - Interventions Myopia Institute: Interventions for Controlling Myopia Onset and Progression Report. Invest Ophthalmol Vis Sci. 2019 Feb 28;60(3):M106-M131.
Guide from New Building Institute. http://patternguide.advancedbuildings.net/using-this-guide/analysis-methods/lux-clear-sky.html (accessed on 10/05/2023)
Back to all articles
Enormous thanks to our visionary sponsors
Myopia Profile's growth into a world leading platform has been made possible through the support of our visionary sponsors, who share our mission to improve children's vision care worldwide. Click on their logos to learn about how these companies are innovating and developing resources with us to support you in managing your patients with myopia.