Clinical
Combining MiYOSMART Spectacle Lens and Atropine – Q&A with Professor Dominique Bremond-Gignac
Posted on July 25th 2023 by Professor Dominique Bremond-Gignac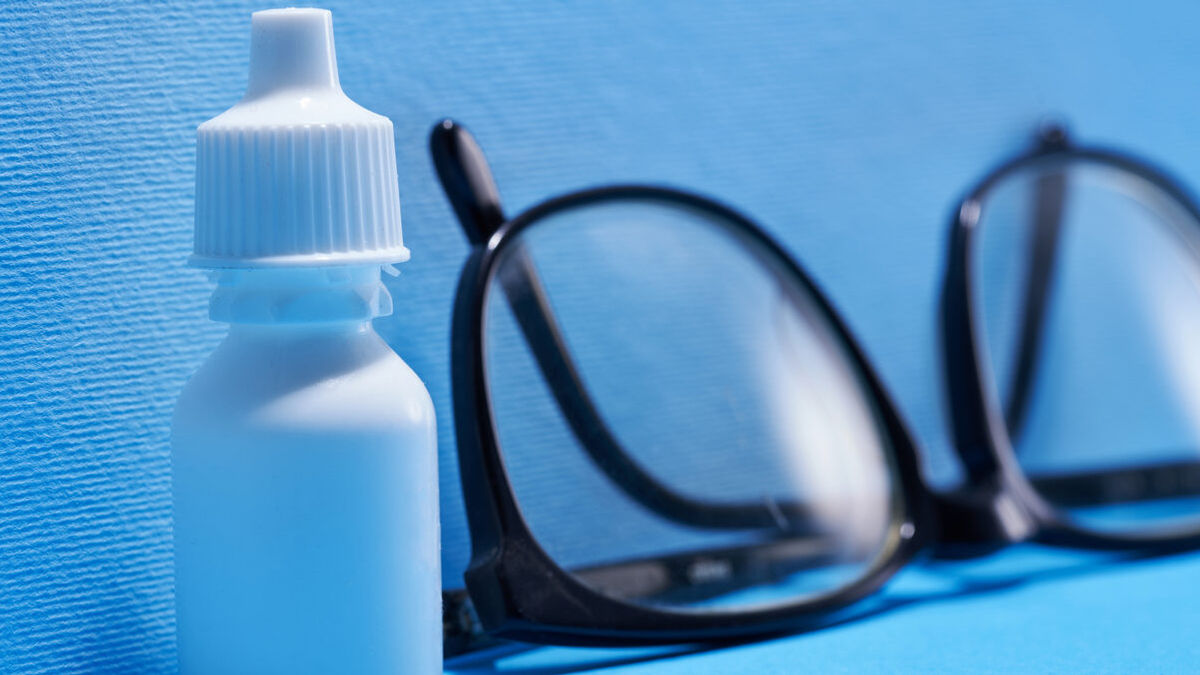 Sponsored by

In this article:
Professor Dominique Bremond-Gignac, an Ophthalmologist from France, discusses her experience combining MiYOSMART and atropine for myopia.
---
Professor Dominique Bremond-Gignac is the Head of Ophthalmology at University Hospital Necker-Enfants Malades of Paris Cité University in Paris, France. In this interview, we chatted with her about her experiences of combination treatment; in particular, with the HOYA MiYOSMART spectacle lenses and atropine.
Q: How do you approach prescribing decisions in myopia management?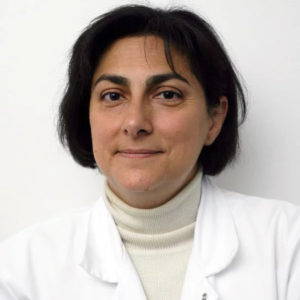 In myopia management for children, many factors must be considered. Firstly, the progression of -0.50D in one year should be evaluated as progressive myopia1, especially among European children and must be treated. Other factors such as young age, family history of myopia, visual environment and behavioral factors (such as too much digital time and too little outdoor time) may also lead to early initiation of myopia control.2
For example, when seeing a young child with -0.50D of myopia who also has highly myopic parents, we would start myopia control even at his/her first visit. However, if there is no family history of myopia or other risk factors, we might wait and observe until the next follow up visit which is usually 6 months later.
We know that every diopter spared is valuable to avoid blindness complications in the future, so for myopia diagnosis and myopia control of a child, the earlier the better.
Q: What has your experience been of combining the MiYOSMART spectacle lens with atropine?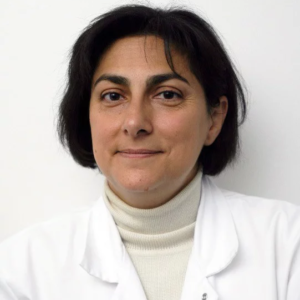 When myopia seems to be very progressive (more than -0.50D SER progression and/or 0.20 mm axial length elongation per year among European children), or been treated late after onset, the combination treatment of MiYOSMART spectacles and atropine appears useful. There is a lack of clinical studies to demonstrate this effect, although promising results were published this year by Nucci et al.3
Since MiYOSMART was launched in France in 2020, we now have different options to treat myopia progression: defocus spectacles, defocus soft contact lenses, orthokeratology, and low-dose atropine (0.01% and 0.05%).
Each option must be discussed with parents and will be "customized" for each child. If possible, we'd prefer to start with the spectacle lens, as this tends to be easiest. Of course, we need to consider the motivation and preference of the child to achieve a successful treatment outcome.
For atropine, most of the time we use 0.01%, but in specific cases we use 0.05%. The combination is well tolerated by patients, and young patients rarely complain.
Q: How do you decide when to combine these treatments?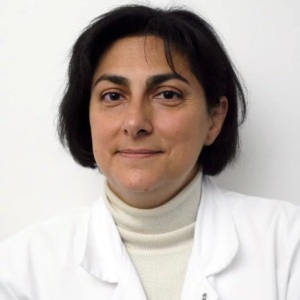 In my practice at the University Hospital Necker-Enfants Malades in Paris, we combine above treatments to control myopia progression when myopia progresses fast, or when the child is very young and when one single treatment appears not to be effective enough.
We define "a greater than -0.05D annual increase of spherical equivalent refraction as "fast progression"; but this is not the only criteria. Axial length is another major measurement when monitoring myopia progression, and we consider an increase of 0.20 mm/year as fast progression. We also know that the age of onset is a critical factor for myopia progression,2 and children younger than 6 years of age are at higher risk of fast progression. For those young patients with rapidly progressing myopia, we need to be aware of the possibility of syndromic myopia and juvenile glaucoma.5
Regarding the effectiveness of myopia management, we would consider axial growth and/or refractive power under cycloplegia to determine the need for combination treatment.
Q: What have your observations been in terms of vision and visual function with the combination treatment?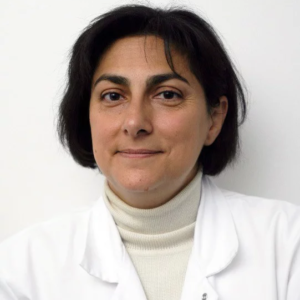 I did not notice any significant differences in terms of visual function between patients fitted with MiYOSMART spectacles alone and those fitted with MiYOSMART spectacles and atropine, or with atropine only.
Some children may experience slight photophobia at the beginning, but this fades away with time. With the low dosage 0.01% atropine, we did not encounter any complaints about near vision or photophobia. Other studies also indicate the minimal impact of 0.01% atropine on the visual function of Caucasian children.6
Looking at patients under combination treatment, we can observe a very effective myopia control effect for most children.
Q: Do you combine any other optical treatments with atropine in your practice?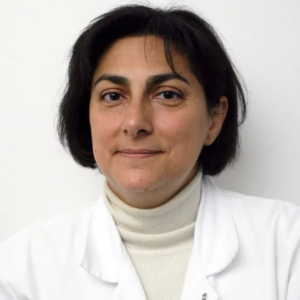 In my practice, I also combine atropine with defocus soft contact lenses or orthokeratology lenses as they also appear useful. These treatments may meet the needs of children and parents who desire to be spectacle free.
Q: How do you address sun protection?
To date, the environmental factor that has the strongest association with myopization is inadequate natural light exposure.7 It seems that the spectral composition of outdoor light, its rhythmicity, and its temporal modulation influence the growth of the eyeball.8 Hence, more time outdoors is a strong recommendation to parents for their children, who need natural light for healthy visual development. The best advice is to spend at least two hours outdoors every day.
However, sun protection also needs to be considered. Photochromic or polarized defocus spectacle lenses may find an essential role in slowing down myopia progression in children as such lenses also provides sun protection.
---
Further reading
PRODUCT DISCLAIMER - MiYOSMART has not been approved for myopia management in all countries, including the U.S., and is not currently available for sale in all countries, including the U.S.
---
Meet the Authors: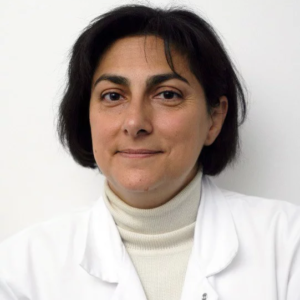 About Professor Dominique Bremond-Gignac
Professor Dominique Bremond-Gignac, MD, PhD, FEBO, is Professor of Ophthalmology, Head of Ophthalmology at University Hospital Necker-Enfants Malades of Paris Cité University in Paris. She is active in in clinical practice, teaching and research. Her current practice focuses on pediatric ophthalmology, including anterior segment, ocular surface, strabismus and myopia control in children. Prof. Bremond-Gignac is an executive member of WSPOS (World Strabismus and Pediatric Ophthalmology Society) and the President Elect 2021 of EVER (European Association for Vision and Eye Research).
This content is brought to you thanks to unrestricted educational grant from

---
References
Wolffsohn JS, Flitcroft DI, Gifford KL, Jong M, Jones L, Klaver CCW, Logan NS, Naidoo K, Resnikoff S, Sankaridurg P, Smith EL 3rd, Troilo D, Wildsoet CF. IMI - Myopia Control Reports Overview and Introduction. Invest Ophthalmol Vis Sci. 2019 Feb 28;60(3):M1-M19.
Gifford KL, Richdale K, Kang P, Aller TA, Lam CS, Liu YM, Michaud L, Mulder J, Orr JB, Rose KA, Saunders KJ, Seidel D, Tideman JWL, Sankaridurg P. IMI - Clinical Management Guidelines Report. Invest Ophthalmol Vis Sci. 2019 Feb 28;60(3):M184-M203.
Huang Z, Chen XF, He T, et al. Synergistic effects of defocus-incorporated multiple segments and atropine in slowing the progression of myopia. Sci Rep 12, 22311 (2022). https://doi.org/10.1038/s41598-022-25599-z
Nucci P, Lembo A, Schiavetti I, Shah R, Edgar DF, Evans BJW. A comparison of myopia control in European children and adolescents with defocus incorporated multiple segments (DIMS) spectacles, atropine, and combined DIMS/atropine. PLoS One. 2023 Feb 16;18(2):e0281816. [Link to Myopia Profile Science Summary]
Flitcroft I, Ainsworth J, Chia A, Cotter S, Harb E, Jin ZB, Klaver CCW, Moore AT, Nischal KK, Ohno-Matsui K, Paysse EA, Repka MX, Smirnova IY, Snead M, Verhoeven VJM, Verkicharla PK. IMI-Management and Investigation of High Myopia in Infants and Young Children. Invest Ophthalmol Vis Sci. 2023 May 1;64(6):3.
Loughman J, Flitcroft DI. The acceptability and visual impact of 0.01% atropine in a Caucasian population. Br J Ophthalmol. 2016 Nov;100(11):1525-1529.
Xiong S, Sankaridurg P, Naduvilath T, Zang J, Zou H, Zhu J, Lv M, He X, Xu X. Time spent in outdoor activities in relation to myopia prevention and control: a meta-analysis and systematic review. Acta Ophthalmol. 2017 Sep;95(6):551-566.
Muralidharan AR, Lança C, Biswas S, Barathi VA, Wan Yu Shermaine L, Seang-Mei S, Milea D, Najjar RP. Light and myopia: from epidemiological studies to neurobiological mechanisms. Ther Adv Ophthalmol. 2021 Dec 19;13:25158414211059246.
Back to all articles
Enormous thanks to our visionary sponsors
Myopia Profile's growth into a world leading platform has been made possible through the support of our visionary sponsors, who share our mission to improve children's vision care worldwide. Click on their logos to learn about how these companies are innovating and developing resources with us to support you in managing your patients with myopia.