Topcon Healthcare
Topcon Healthcare sees eye health differently. Their vision is to empower providers with smart and efficient technologies for enhanced patient care. Keeping pace with the ever-changing landscape of the healthcare industry, they offer the latest integrated solutions including advanced multimodal imaging, vendor-neutral data management and groundbreaking remote diagnostic technology. They are committed to the development of myopia management tools to combat this growing eye health concern.
Topcon Healthcare sponsored articles in Myopia Profile.
Topcon MYAH
The MYAH is an all-in-one device which offers the measurement capabilities required to support and build myopia management, contact lens fitting, and dry eye management in practice. With the ability to perform axial length measurement, corneal topography, pupillometry, and dry eye assessment tools, it is a versatile and capable system.
More about Topcon MYAH
Topcon Healthcare resources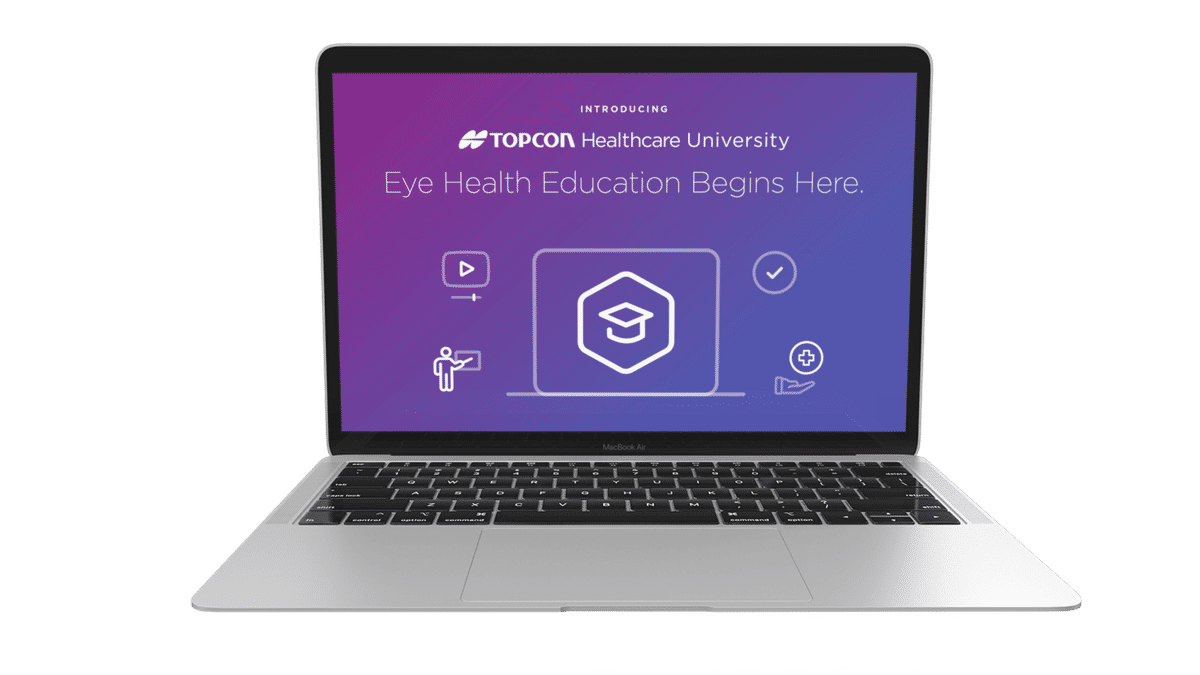 Topcon Healthcare University
Topcon Healthcare University is a living, growing platform to meet the education needs of those involved in eye health. Our educational offering is continuously developing with new and relevant resources added each month. THU offers a wide range of content: from tips to ensure you get the most from your Topcon products, through to premium peer-to-peer learning.
Visit Topcon Healthcare University