Clinical
From pre-myopia through to myopia control with contact lenses - A clinical leader case study
Posted on February 8th 2022 by Indie Grewal
Sponsored by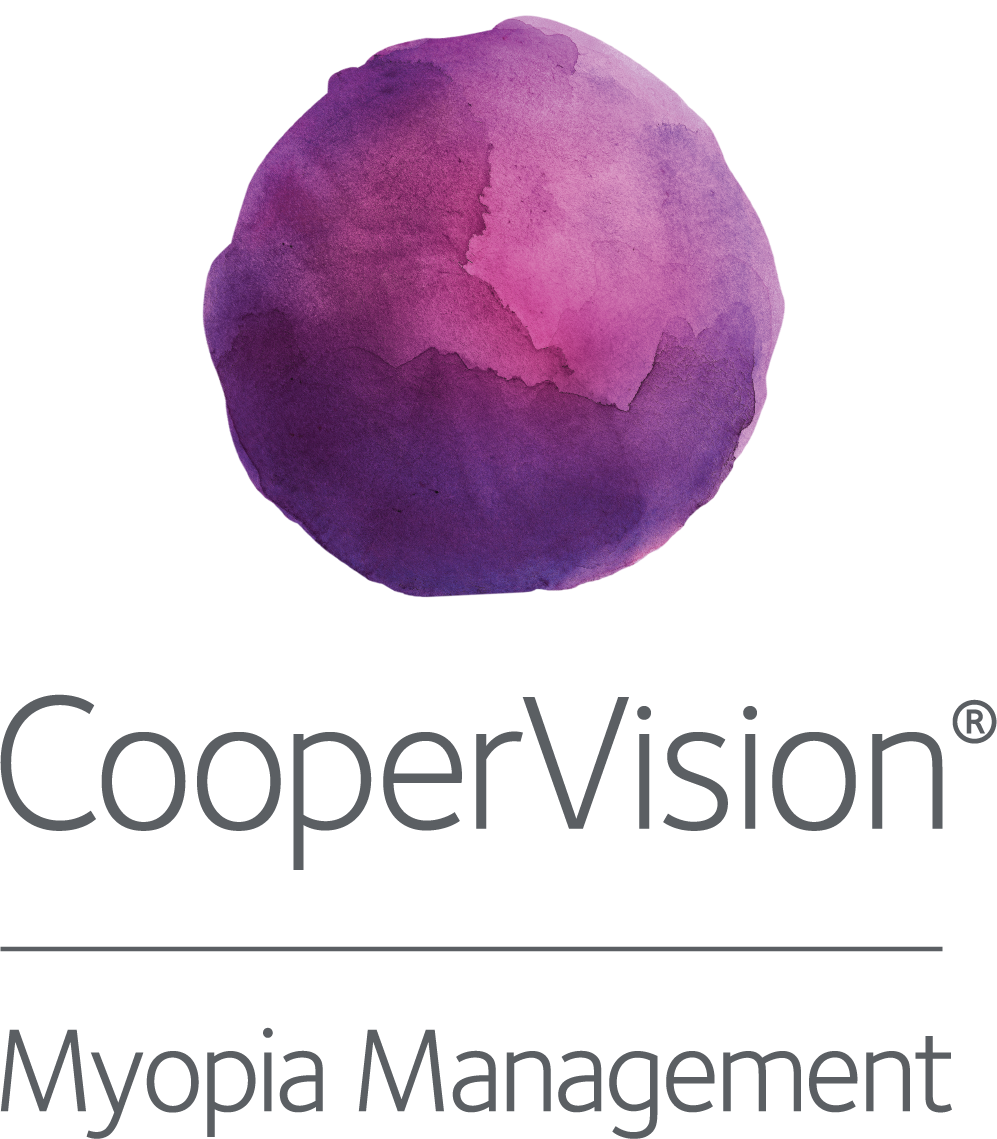 In this article:
This case is highlights that myopia management starts at pre-myopia, making future prescribing simpler to implement with parental agreement.
---
Patient background
This case will review the myopic journey of a young boy starting from his first visit to our practice and will follow him into myopia and then successfully into myopia management.
HJ first presented at age 7.5 years, being plano in both eyes and with a family history of very high myopia. His mother is -11.00D and had previously suffered a retinal detachment in one eye. After commencing discussion right from the beginning of identification of pre-myopia,* HJ was reviewed more regularly and provided advice on visual environment, but between ages 9 and 10 he progressed from R-0.75/-0.25x180 and L -0.50DS to R -2.00DS and L -1.25DS. This triggered the need for a proactive myopia management approach in both correction and attempting to slow progression.
---
*Pre-myopia has been defined by the International Myopia Institute1 as "a refractive state of an eye of ≤ 0.75 D and > 0.50 D in children where a combination of baseline refraction, age, and other quantifiable risk factors provide a sufficient likelihood of the future development of myopia to merit preventative interventions."
---
Clinical communication: the challenges and solutions
The key concerns in communicating myopia management were:
Parental hesitation with the idea of a child wearing contact lenses - the concern that he might be too young to start.
Whilst his mother had suffered a retinal detachment, the relationship between ocular pathology and myopia had not previously been explained to her.
His mother was an existing contact lens wearer. It was important to be mindful that the contact lens journey a child has today may be a completely different experience to that of their parents.
The discussion points which helped to address these concerns:
Reinforcing the benefit of myopia management - that it is important to maintain the good ocular health he has today into adulthood and later life.
Reinforcing the benefits of contact lenses for children. Highlighting to parents that young children can wear contact lenses safely can ease parental concerns.
Positive recommendation as an eye care professional went a long way to them deciding to take up the option of myopia management with contact lenses.
The breakthrough
Having the conversation about myopia management and the importance of regular eye examinations when HJ was noted to be a pre-myope was important. It was important to ensure the same message is given to both parents and not minimalized or misinterpreted by either parent.
The decision
With parental concerns addressed and questions answered, they proceeded with MiSight® 1 day contact lenses for full-time daily wear, and myopia controlling spectacle lenses when not wearing contact lenses. (Note that there is currently no evidence on the efficacy of combining myopia controlling spectacles and contact lenses.)
HJ is now 13.5 years old, and his refractive progression since being fit with MiSight® 1 day at age 10 is the spherical equivalent of R -0.63D and L -1.00D. His parents are very pleased with this outcome. Figure 1 below shows a refractive progression chart for HJ - a format created by the eye care professional and used frequently when explaining myopia management commencement and outcomes to parents.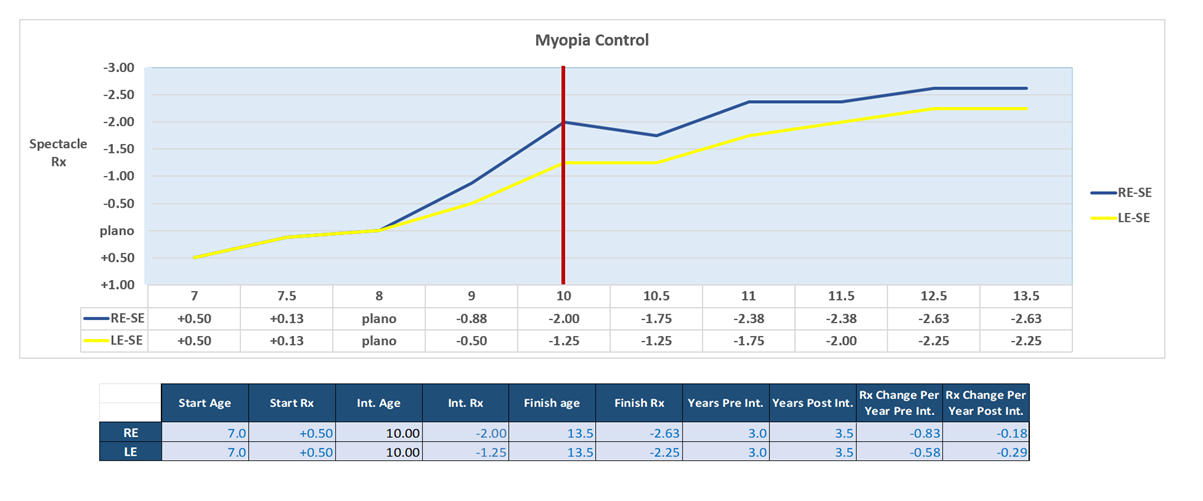 Figure 1: Charting of refraction based on age for individual patient HJ, as created by Indie Grewal. The red line indicates when HJ was fit with MiSight®1 day.
Indie's key learning points
---
Making time to start a positive conversation about myopia pays dividends, from the first appointment onwards. It shows that as an eye care professional you are positively engaged in a child's future. It also makes ongoing conversation about myopia easier as the message is continuously being reiterated at each appointment.
Although myopia is nothing new, myopia management is a relatively new subject and one that, for many parents, is a new approach in childhood eye care.
Having set the foundations of the significance of myopia, this makes starting myopia management as early as possible the expected method of managing a child's vision.
Speaking in positive terms, e.g. "myopia management is about maintaining good ocular health now and into the future", adds to the message of the positive benefits of contact lenses for children. This message is further reinforced with the positive benefits of contact lenses for children. This supports recommendations such as "my preferred method of managing your child's myopia, based on research, is with contact lenses".
---
Meet the Authors: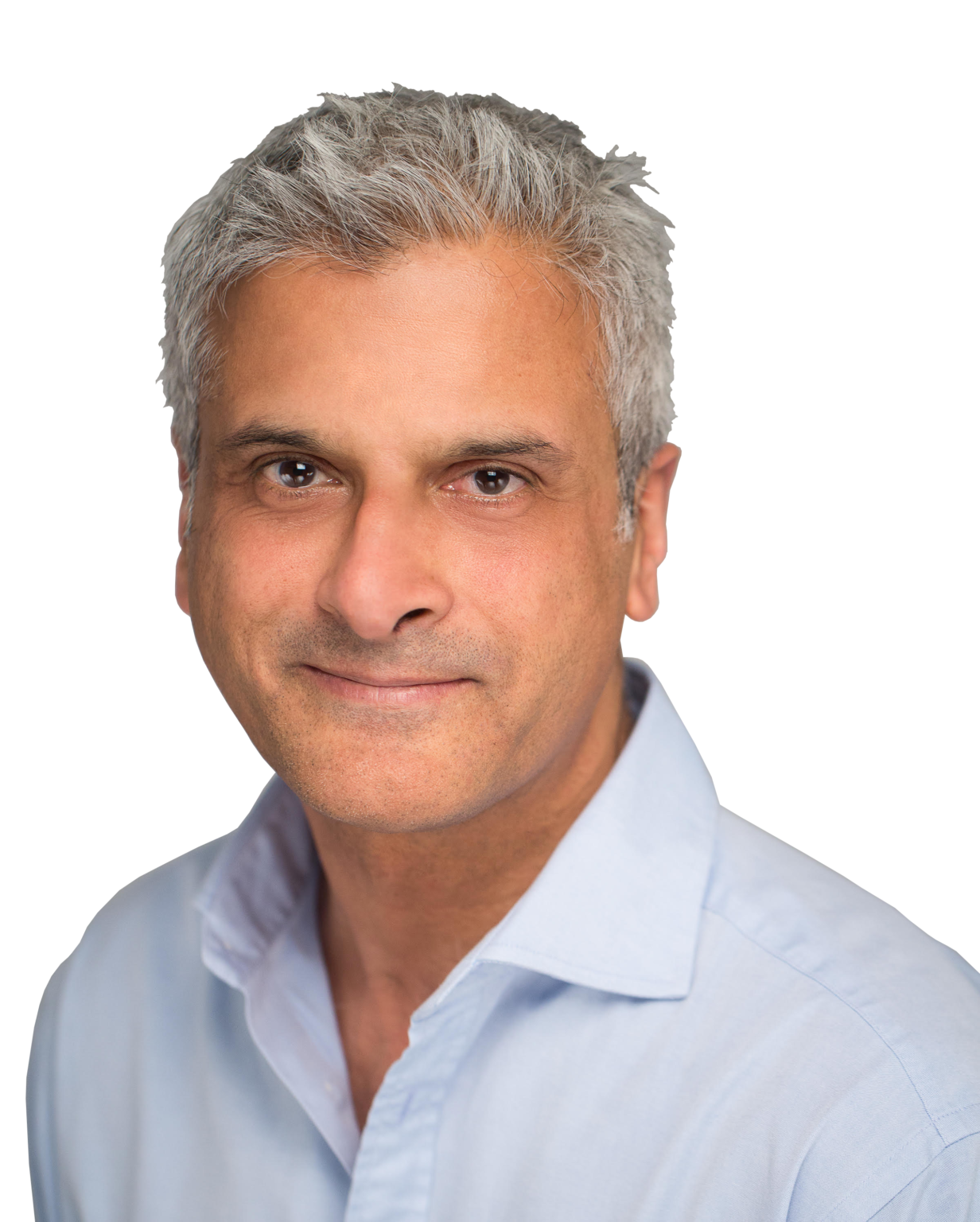 About Indie Grewal
Indie is a qualified Dispensing Optician and Optometrist with over 30 years' experience within the Optical Industry and is currently practising at Leightons Opticians & Hearingcare in St Albans, UK. As well as participating in contact lens clinical trials, he has a special interest in Myopia Management and multifocal contact lens fitting. Indie's passion for contact lenses has seen him work with major contact lens manufacturers and as a key opinion leader he has presented both in the UK and internationally. Indie is a Fellow of the British Contact Lens Association (BCLA) as well as their Immediate Past President.
This content is brought to you thanks to unrestricted educational grant from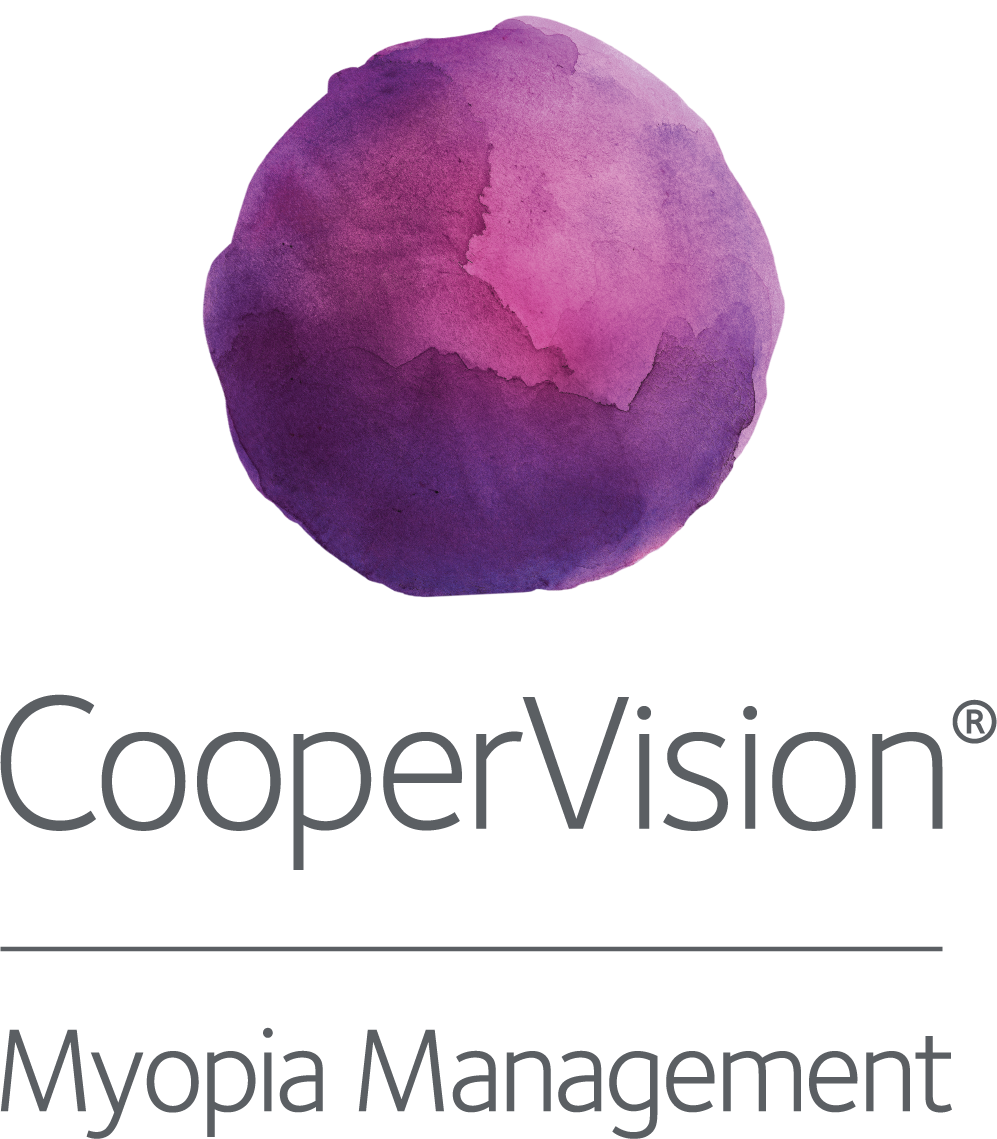 ---
References
Flitcroft DI, He M, Jonas JB, Jong M, Naidoo K, Ohno-Matsui K, Rahi J, Resnikoff S, Vitale S, Yannuzzi L. IMI - Defining and Classifying Myopia: A Proposed Set of Standards for Clinical and Epidemiologic Studies. Invest Ophthalmol Vis Sci. 2019 Feb 28;60(3):M20-M30.
---

FDA Indications for use (US only): MiSight® 1 day (omafilcon A) soft (hydrophilic) contact lenses for daily wear are indicated for the correction of myopic ametropia and for slowing the progression of myopia in children with non-diseased eyes, who at the initiation of treatment are 8-12 years of age and have a refraction of -0.75 to -4.00 diopters (spherical equivalent) with ≤0.75 diopters of astigmatism. The lens is to be discarded after each removal.
---
Back to all articles
Enormous thanks to our visionary sponsors
Myopia Profile's growth into a world leading platform has been made possible through the support of our visionary sponsors, who share our mission to improve children's vision care worldwide. Click on their logos to learn about how these companies are innovating and developing resources with us to support you in managing your patients with myopia.