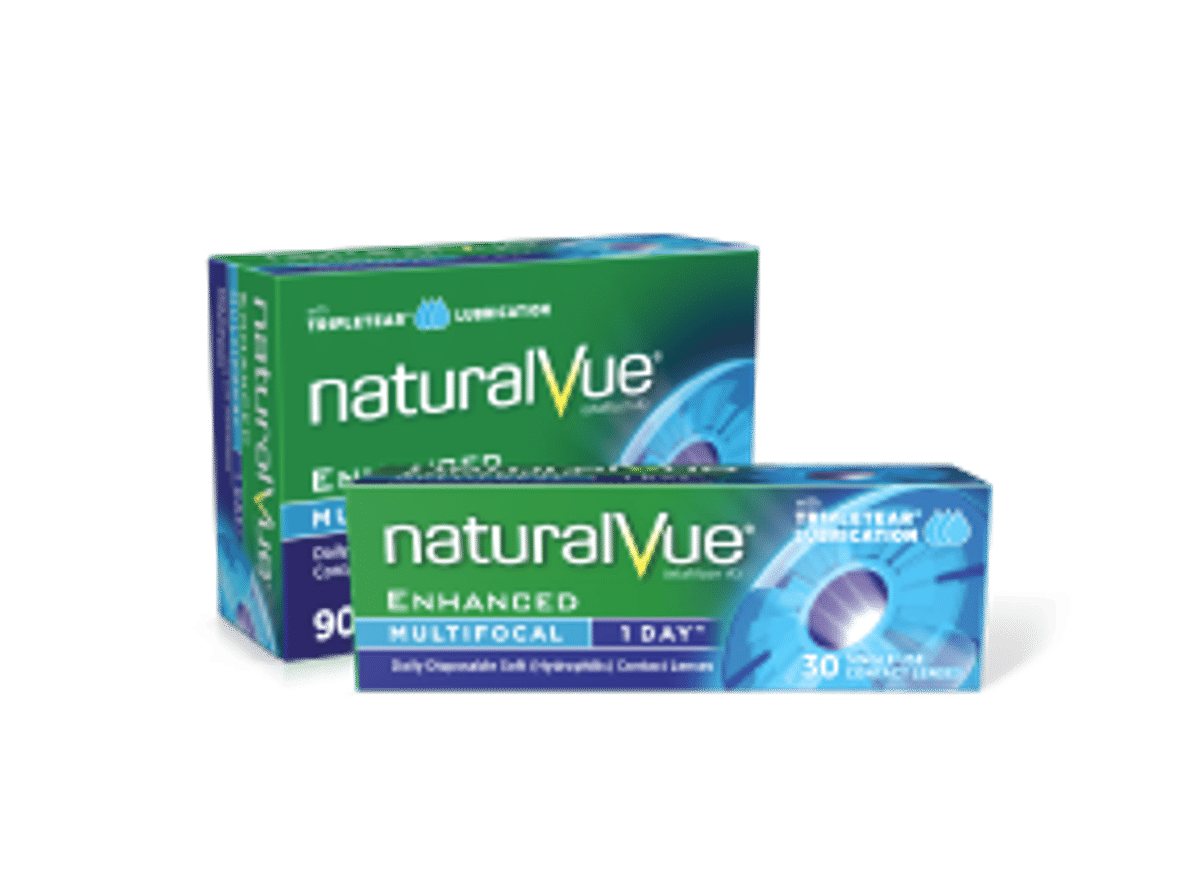 NaturalVue® Multifocal 1 day
The NaturalVue® Multifocal 1 Day lens offers an option for myopia correction and a potential for myopia control for a range of myopia prescriptions. The design employs Neurofocus Optics® which creates an extended depth of focus to deliver a wide range of clear vision along the visual axis.
As it is available in a daily disposable modality, it has an excellent safety profile.
Visit the NaturalVue® Multifocal 1 day website.
Visioneering Technologies, Inc
NaturalVue® Enhanced Multifocal 1 Day
Daily disposable multifocal soft contact lens with Neurofocus Optics® Technology
Centre-distance, extended depth of focus multifocal soft contact lens, creating a 'virtual pinhole aperture' and peripheral defocus. One single high add power.
+4.00D to -12.25D in 0.25 steps. Spherical powers only. Single, universal add power effective up to +3.00D.
Etafilcon A; hydrogel (58% water)
14.5mm
8.3mm
Silver Sponsor
Soft contact lenses
NaturalVue® Multifocal 1 day articles in Myopia Profile