Clinical
Using Myopia Profile
Posted on July 19th 2016 by Kate Gifford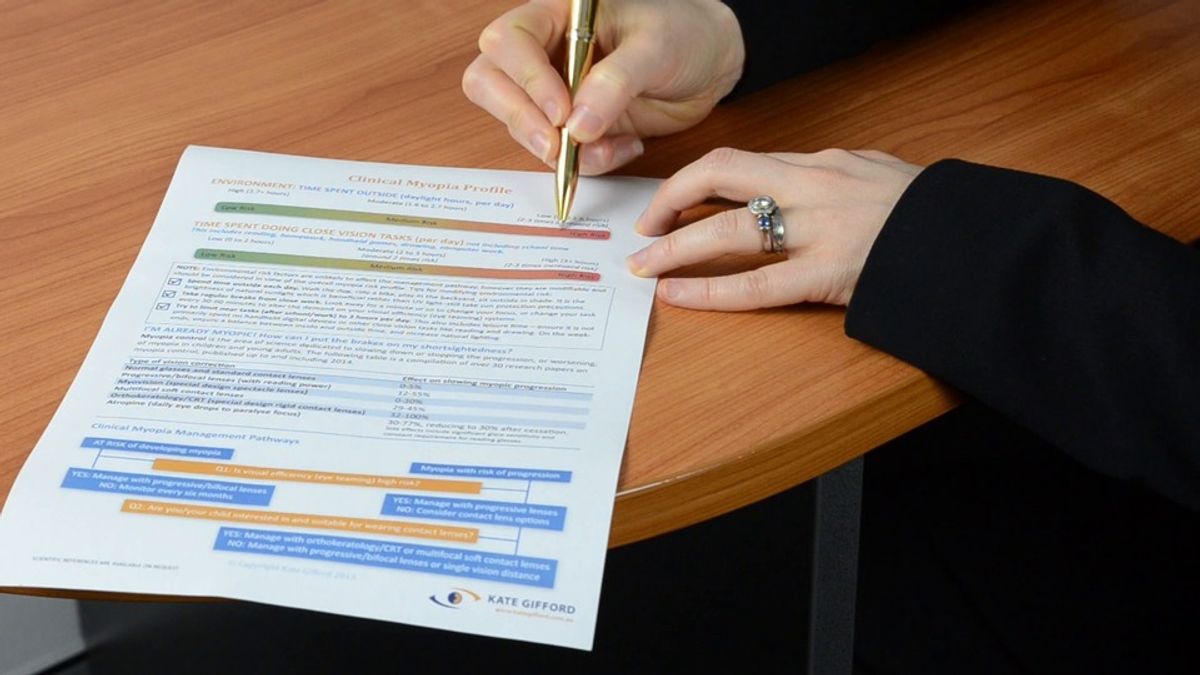 In this article:
In this short video, I introduce Myopia Profile, explain how I use it in practice, and describe two typical childhood myopia cases.
---
In this short video, I introduce Myopia Profile, explain how I use it in practice, and describe two typical childhood myopia cases.
I routinely use the profile when I am examining a child who is already myopia or is showing risk of developing myopia. By stepping through the different stages I am able to explain to the child, and their parents, the outcomes of my examination in a format that they can easily understand. The information on the second page provides useful take home information on environmental changes that they can easily make to improve conduct of close work and encourage outdoor activity.
The Myopia Profile is a culmination of 15 years of actively managing myopia in my practice. It has evolved over time to become a useful tool that I am happy to share with you. Parents like the explanations that the profile provides, and have given positive feedback on how it has helped them explain the outcome of the examination to their partner and family. It has also become my most valuable tool in attracting patients back into my practice. An unexpected outcome was the number of recommendations that the profile has generated from parents sharing the information it presents with friends.
I hope this video goes some way towards helping you understand the profile and how it can be used. You can download it here, with which you'll also receive a practitioner guide with over 50 references, explaining the scientific background and approach in practice.
Interested in learning more?
Check out our online course Myopia Management in Practice. The course compiles all of the blog and learning content on the Myopia Profile website into a structured easy to follow format, that you can follow at your own pace. The course is free to access and includes MCQ questions and discussion forums to help solidify your learning.
Meet the Authors: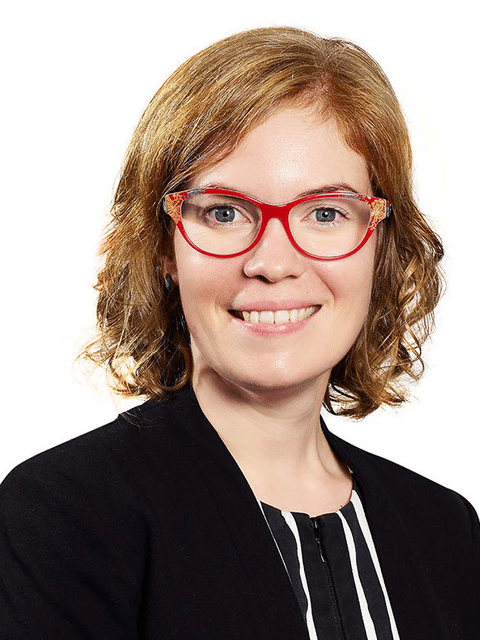 About Kate Gifford
Dr Kate Gifford is a clinical optometrist, researcher, peer educator and professional leader from Brisbane, Australia, and a co-founder of Myopia Profile.
Back to all articles
Enormous thanks to our visionary sponsors
Myopia Profile's growth into a world leading platform has been made possible through the support of our visionary sponsors, who share our mission to improve children's vision care worldwide. Click on their logos to learn about how these companies are innovating and developing resources with us to support you in managing your patients with myopia.