Clinical
How to Use Myopia Profile
Posted on March 31st 2021 by Kate Gifford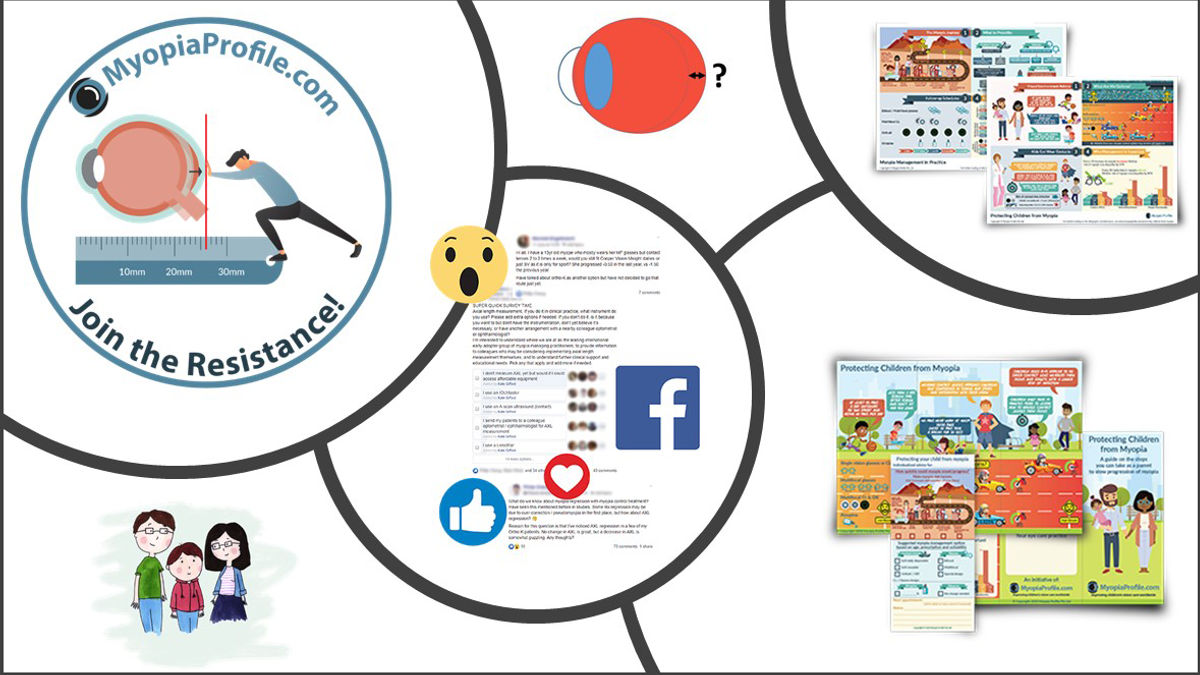 In this article:
Welcome to the world's largest and most popular multi-platform digital suite dedicated to myopia management!
---
Getting the most out of Myopia Profile
Welcome to the world's largest and most popular multi-platform digital suite dedicated to myopia management!
Perhaps you're new to the Myopia Profile website, or have just joined the Facebook group. Perhaps you've been aware of Myopia Profile for a while but aren't aware of our full suite of resources. Far more than just a website or a Facebook group, here's how to get the most out of your involvement in our learning community. Each heading below links to the relevant section or resource, and almost everything is FREE!
MYOPIA PROFILE ACADEMY
Our online courses in Myopia Profile Academy are a mix of text and video content, and have continuing education accreditation in several countries. Our flagship Myopia Management in Practice course is free, and the rest allow you to complete around 20% of the course for free. All of our courses can be started at any time and finished at your own pace, and you have lifetime access.
Our Myopia Management in Practice online course (4 hours) is the world's first, freely accessible foundational course in myopia management. This text based course also includes reflection questions, peer discussion opportunities and multiple choice questions to test your learning.
Our Binocular Vision Fundamentals online course (6 hours) is a comprehensive foundation for binocular vision practice, applicable to patients of any age. This course features 12 modules, each with a lecture video, text summary, reflection question and peer discussion opportunity, reference infographic download and multiple choice questions to test your learning.
Our Orthokeratology Fundamentals online course (6 hours) is designed to take you through everything you need to know from understanding core concepts to fitting your first patients and beyond. It includes multiple technique and lecture videos, text summaries, infographics and multiple choice questions to check your knowledge.
Our Contact Lenses for Kids online course (3 hours) is designed to increase your knowledge, confidence and management skills in paediatric contact lens practice, especially in fitting children 12 years and under. It is video based, with downloadable key papers and multiple choice questions to check your knowledge.
Our courses are designed to provide a rich learning experience, readily translatable into clinical practice. At the commencement of each course you're asked to set your own learning objectives, which then get emailed to you, so you can self-assess your goals on completion of the course.
More courses are coming in 2021!
MYOPIAPROFILE.COM
All of our content on MyopiaProfile.com is designed to distill scientific research into clinically relevant practice pearls, while stretching your brain towards the future. It is divided into three key domains.
CLINICAL domain
Translates the research into actionable practice by exploring key clinical questions in myopia management.
SCIENCE domain
Takes the hottest new research and key papers and analyses the findings, with relevance to clinical practice provided.
CASE STUDIES domain
Real life patient cases and discussions presented by colleagues in the Myopia Profile Facebook group, distilled into key learnings with an evidence-base and take-home messages for practice.
Want to find a topic of interest? Click on the topic tags from any page of the website to find clinical, science and case studies posts in your area of interest.
INFOGRAPHICS AND CLINICAL RESOURCES
Our hugely popular Managing Myopia Guidelines Infographics, Parent Brochures and Advice Cards are available in NINE languages and can be downloaded for free from the Resources tab. These are designed to support your in-room clinical communication, helping you explain myopia to parents and patients. More advice on how to use these resources is available from those pages.
MYOPIA PROFILE DIGEST
Every two weeks we will deliver a themed, comprehensive learning experience of clinical questions answered, case studies, latest science, updates and more to your inbox. An enduring learning reference, see previous editions here and subscribe to join the mailing list.
THE MYOPIA EXCHANGE - PODCASTS
In our Podcast series, Dr Kate Gifford and Dr Paul Gifford discusses the latest myopia research and clinical techniques with each other and with experts from around the world.
FACEBOOK GROUP PEER DISCUSSION
Our highly popular Facebook group, Myopia Profile, is a closed and carefully curated community of over 9,000 eye care practitioners, students, academics and industry members from 100+ countries. It's the trusted worldwide destination for up-to-the-minute discussion on clinical cases, latest research and industry innovations, with around 100,000 engagements per month.
MYOPIA PROFILE ON INSTAGRAM
Myopia Profile on Instagram enables you to continue your learning journey with bite-sized information updates and engaging graphics for eye care professionals.
MYOPIA PROFILE YOUTUBE CHANNEL
Our Myopia Profile YouTube channel features Dr Kate Gifford's Myopia Musings, instructional videos on clinical techniques, lecture content and more. All content is freely accessible.
MY KIDS VISION WEBSITE - PUBLIC AWARENESS AND PARENTAL EDUCATION
MyKidsVision.org is the public awareness companion to MyopiaProfile.com, aimed at educating parents about myopia and supporting in-practice clinical communication. It features bite-sized info on myopia and a short risk factor survey, a content rich blog, and How-To Video Guides on 18 topics from the visual environment to contact lens handling for kids.
Many of our colleagues use this as a reference for parents to undertake further reading either before or after their child's eye examinations, to support developing myopia management strategies. The myopia info and risk survey is available in SEVEN languages.
All of this content is freely shareable to your own websites and social media platforms, to support your in-room discussions and ongoing engagement with parents of myopic children. Don't forget to check out:
MyKidsVision Facebook page - parents can be directed here to learn more, and you can share this content to your own practice Facebook page
MyKidsVision on Instagram - parents using this platform will be engaged by the interesting graphics and useful information on childhood myopia. You are also welcome to share this content.
Choose your own adventure!
At Myopia Profile we work hard to bring you the nerdy goodness, and help you augment your clinical management of childhood myopia. Please feel free to email us or DM me on Facebook if you have specific questions or suggestions for how we can do more to help you.
Welcome to our community of passionate eye care professionals, dedicated to improving children's vision care worldwide!
Meet the Authors: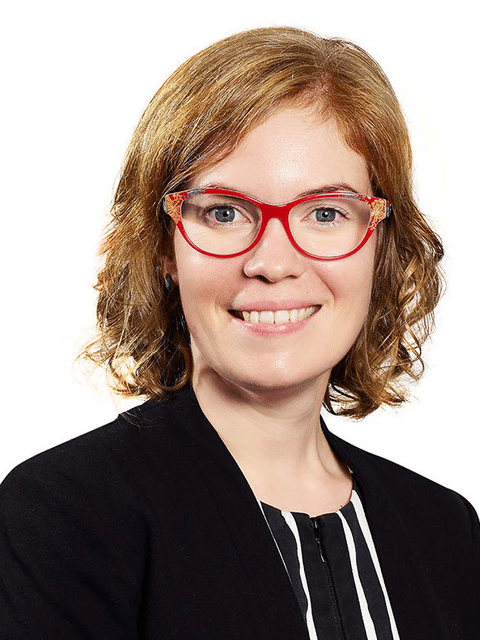 About Kate Gifford
Dr Kate Gifford is a clinical optometrist, researcher, peer educator and professional leader from Brisbane, Australia, and a co-founder of Myopia Profile.
Back to all articles
Enormous thanks to our visionary sponsors
Myopia Profile's growth into a world leading platform has been made possible through the support of our visionary sponsors, who share our mission to improve children's vision care worldwide. Click on their logos to learn about how these companies are innovating and developing resources with us to support you in managing your patients with myopia.