Clinical
Complications in atropine compounding
Posted on June 25th 2020 by Cassandra Haines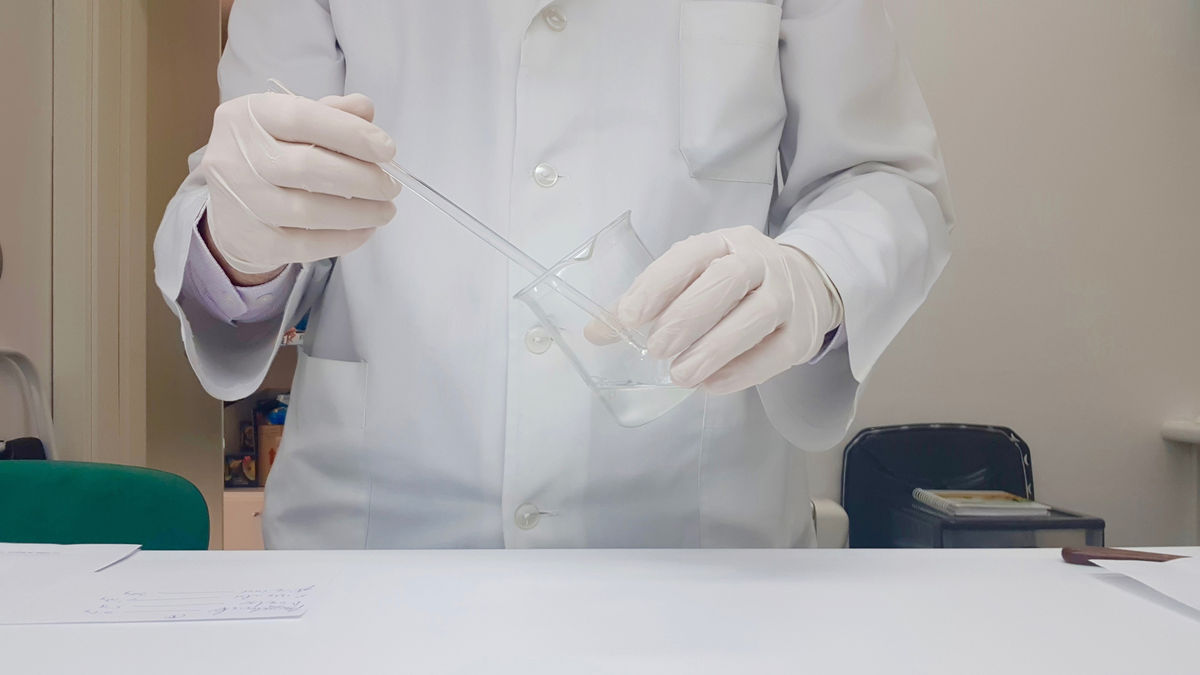 Sponsored by

In this article:
Most atropine currently prescribed for myopia control is compounded. How could this influence consistency of treatment and research results?
---
Whilst there are some trials occurring currently on commercially formulated low concentration atropine formulations (SYD-101, MOSAIC - read more in this blog) at present there is no commercially pre-prepared option for low-concentration atropine for myopia control treatment, and hence the drops must be prepared by a compounding pharmacy. Does this explain the contradicting effects of atropine in both treatment and study results?
Pharmacies that customise medications to suit individual patient needs are called compounding pharmacies, and medications that are 'altered' by compounding pharmacies are exempt from regulatory approval in Australia (by the TGA, essentially Australia's equivalent of America's FDA).1 Medications must be compounded in a sterile environment using specialised equipment, and whilst all pharmacists have the skills to compound medications, not all pharmacies have the logistical capacity to do so. This can lead to compounded medication being harder to access, and very expensive due to both the extra labour and equipment required but also the lack of competition.
While pharmacists are rigorously trained and the process of compounding is an exact science, sometimes there is variability in the end product. With atropine this is likely nothing to do with the pharmacist and more due to the emerging issues with the temperature- and pH-based stability of atropine when diluted from the commercially prepared 1% formulations to low concentrations.
This is worth considering in view of the significant variability in the efficacy and side effect profile of the same concentration of atropine across different studies. Many studies of 0.01% atropine have been undertaken; some studies report no adverse effects, to a wide variation on rates of photophobia, issues with near accommodation and allergic reaction.2,3 There is also much conversation about the efficacy of 0.01% atropine, with large variation on the results of myopia retardation (see 'The Latest and Greatest Research On Atropine'), which when you consider the potential of variation in compounded product stability could account for these variable outcomes.
How to prescribe compounded atropine in clinical practice
There are commercial formulations of lower concentration atropine soon to enter the market as clinical trials are currently underway - read more on these in this research blog. In the interim, should you choose to use compounded atropine in your myopia treatment arsenal:
Clearly mark on your prescription that this product requires compounding. A number of cases in 2019 in Australia were reported where 1% atropine was dispensed when 0.01% atropine was prescribed.4 Write "TO BE COMPOUNDED" on your prescription to reduce risk of this occurring to your patients.4
When prescribing atropine, discuss your expectations at length with your patients, including the likely side effects and what they should do if they have any side effects. Also consider systemic side effects of atropine eye drops before prescribing - click the link below to read more on this.
Follow up patients closely, and repeat measurements of pupil size and accommodation capacities along with a thorough history to ensure good tolerance of the treatment.
If your myopia control strategy with atropine is not working, consider if you could change the optical correction you have prescribed to improve myopia control efficacy - for example changing to myopia controlling spectacle lenses or contact lens options like multifocal soft lenses or orthokeratology, instead of single vision distance spectacles.
Read the rest of our six-part series on atropine
Check out these clinical cases
You can also listen to our three podcasts on atropine with world-leading researchers
---
Meet the Authors:

About Cassandra Haines
Cassandra Haines is a clinical optometrist, researcher and writer with a background in policy and advocacy from Adelaide, Australia. She has a keen interest in children's vision and myopia control.
---
This content is brought to you thanks to unrestricted educational grant from

References
Back to all articles
Enormous thanks to our visionary sponsors
Myopia Profile's growth into a world leading platform has been made possible through the support of our visionary sponsors, who share our mission to improve children's vision care worldwide. Click on their logos to learn about how these companies are innovating and developing resources with us to support you in managing your patients with myopia.