Science
AAO 2023 Latest research updates
Posted on October 17th 2023 by Jeanne Saw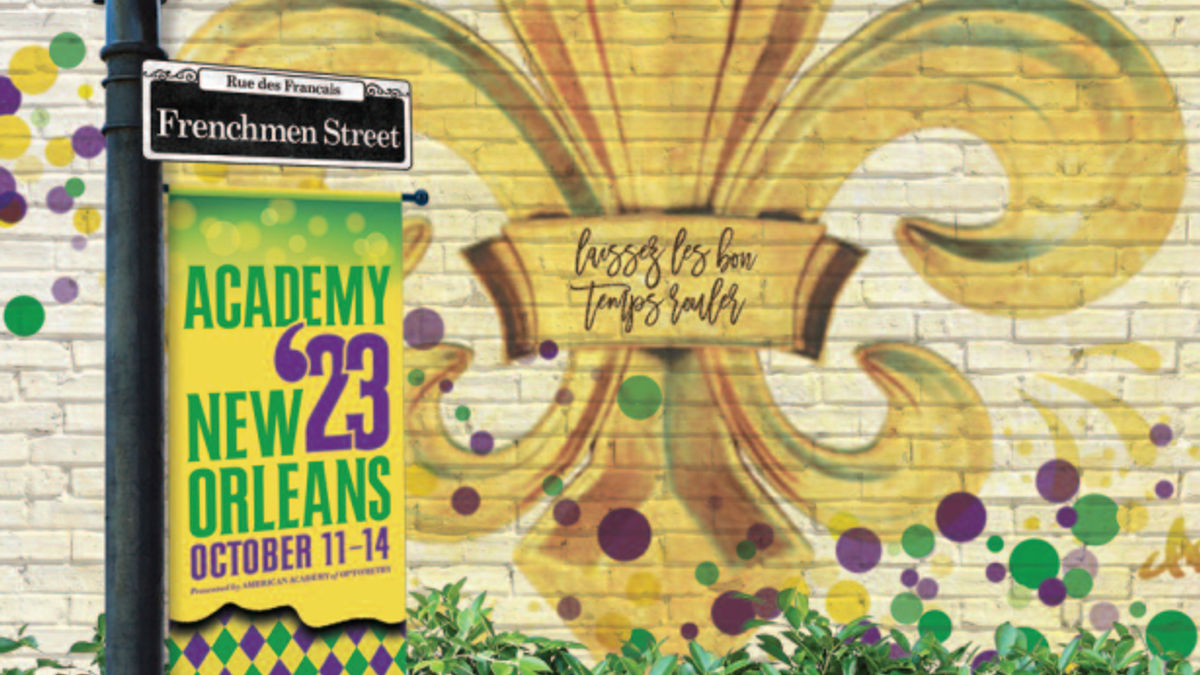 The American Academy of Optometry (AAO) 2023 annual conference ran from October 11-14 in New Orleans, USA. The conference brought together eye care practitioners and researchers from North America and around the world to share clinical and scientific insights. With loads of myopia content on the program, we have handpicked a selection of the latest presented research studies and reviews and summarized them from their conference abstracts.
In this article:
Click on the titles below to head directly to our summary of the abstract. Note that there are no open-access or publication of these abstracts available at this time - we have written summaries from the conference program.
---
Response to atropine drops (RAD) study - a comfort comparison of low concentration atropine eye drops
Authors: Adam Bayer1, Jeffrey Walline1
The Ohio State University College of Optometry
Summary
This study investigated what factors affect how comfortable atropine drops are when instilled. These factors were: concentration (0.01% vs 0.05%), refrigeration of drops, and whether eye drops from two separate labs differed in comfort. Individuals aged 18 years and above, who did not report having diabetes, had not used steroid eye drops in the past month, and were not currently administering eye drops more than once daily, were included in the study. The concentration or refrigeration of eye drops didn't affect comfort. However, there were noticeable comfort differences between eye drops from different labs; researchers noted there may be a possible link to patient personality traits affecting comfort of the drops too.
---
Response of accommodation and vergence systems to low dose atropine in young adult myopes
Authors: Emily Pieterse1, Rohan Hughes1, Shelley Hopkins1, Alice Cunningham1 , Jana Niemand1, Bianca Romeo1, Natasha Westcott1
School of Optometry and Vision Science, Queensland University of Technology
Summary
This study investigates the impact of 0.05% atropine eye drops on accommodation and vergence in young adults. Twenty participants were assigned either 0.05% atropine or sodium chloride (NaCl) 0.9% eye drops for nightly use in both eyes for 9 nights. Measurements were taken at baseline, after 2 nights of eye drop use, and after 9 nights of use. It was found that atropine (0.05%) eye drops disrupted accommodation, with a reduction in amplitude of around 6D, leading to increased convergence at near distances. Near heterophoria shifted approximately 5∆ in the esophoric direction, and the ability to counteract this increased convergence was reduced due to a corresponding decrease in divergence at near. These results suggest that regular use of low-dose atropine eye drops, especially in children with extensive near work, may strain binocular vision systems. Therefore, binocular vision function should be carefully considered when prescribing atropine eye drops for myopia control.
---
The myopia control effect in children wearing orthokeratology lenses with different back optical zone diameters
Authors: Jin Yang1, Bi Hua1, Muhan Sun1, Shuxian Zhang2, Ting Wang2, Bin Zhang1, Lihua Li2
Nova Southeastern University College of Optometry
Tianjin Eye Hospital, Tianjin Medical University
Summary
This study aimed to compare the effectiveness of orthokeratology lenses with different back optic zone diameters (BOZD) in controlling myopia progression and investigate related factors. Myopic children were randomly assigned to wear either type A lenses (5mm BOZD) or type B lenses (6.2mm BOZD). The resulting topographical treatment zone diameter was found to be around 0.4mm smaller in the type A lenses, and decentration was similar in lens designs. Axial length growth was 0.16mm in type A and 0.25mm in type B lenses over one year. Relative corneal refractive power shifts (RCRPS) was calculated by comparing post-treatment and baseline axial maps and subtracting the apex value. They found that a higher pupillary RCRPS was associated with a more significant reduction in axial length growth in subjects using orthokeratology lenses with smaller BOZD.
---
Myopia control using optimized optical defocus soft contact lens in school children - a 12 month randomized double masked control trial
Authors: Ka Yan Leung1, Hanyu Zhang2, Wing Chun Tang1, Dennis Yan Yin Tse1, Carly Siu Yin Lam1
Centre for Myopia Research, School of Optometry, The Hong Kong Polytechnic University, Hong Kong, China
School of Medicine, Nankai University, Tianjin, China
Summary
The Defocus Incorporated Soft Contact (DISC) lens, using a concentric annular design with dual refractive correction and myopic defocus power of +2.5D, previously demonstrated 60% myopia control efficacy in a 2-year randomized controlled trial (RCT) with daily wear of 8+ hours. This study assessed whether a stronger myopic defocus of +3.5D or more (DISC3.5plus) offers superior myopia control. Of the 167 children involved, DISC3.5plus initially outperformed the +2.5D defocus in slowing myopia progression for the first 6 months, with a significant difference observed in SER change. Due to the COVID-19 pandemic, longer-term efficacy was not investigated due to disruption of lens wear, warranting further investigation to confirm lasting treatment effects.
---
Control of myopia using diffusion optics spectacle lenses: 4-year results.
Authors: Deborah Laughton1, Jennifer Hill1, Marcela McParland1, Jay Neitz2, Maureen Neitz2, Thomas Chalberg1
SightGlass Vision Inc, Los Altos, California, United States
University of Washington, Seattle, Washington, United States
Summary
Innovative spectacle lenses (DOT lenses) examined over a 4-year period for their myopia control effect. The DOT lenses exhibited superior outcomes compared to the control group, with a significant difference in means of -0.20 ± 0.09 mm for axial length (AL) and 0.52 ± 0.22 D for cycloplegic spherical equivalent refraction (cSER) after 4 years. Notably, children who wore DOT lenses full-time (T1 n=26, Control n=31) experienced significant clinical advantages, with a difference in means of -0.35 ± 0.15 mm in AL (p=0.006) and 0.81 ± 0.30 D in cSER (p=0.008). During Years 2-3, COVID-19 restrictions and altered school routines likely impacted the study outcomes. After 4 years, children wearing DOT lenses showed considerably less myopia progression than the control group. DOT lenses offered satisfactory visual performance and were well-tolerated throughout the study duration.
---
Axial length, age and the prediction of future myopia
Authors: Donald Mutti1, Loraine Sinnott1, Karla Zadnik1
The Ohio State University College of Optometry
Summary
Previous findings from the Collaborative Longitudinal Evaluation of Ethnicity and Refractive Error (CLEERE) study indicate that axial length increases with age, and younger eyes tend to elongate more rapidly, increasing the likelihood of myopia. This analysis focuses on age's interaction with axial length and its impact on the probability of myopia onset within one year. The study includes non-myopic children aged 6 to 12 years at baseline, recruited from five clinical centers in the United States, ensuring diverse representation. Logistic regression was used to model the risk of myopia onset within one year based on baseline axial length, race/ethnicity, and sex. Interestingly, the probability of myopia onset within one year did not significantly vary across ages 6-12 years, suggesting that age adjustments are not necessary when estimating myopia risk based on axial length.
---
Prediction of 3-year myopia progression from 1-year data
Authors: Noel Brennan1, Xu Cheng1, Mark Bullimore2
Johnson and Johnson Vision
University of Houston
Summary
This study explored whether one-year data could predict three-year outcomes in myopic individuals through a meta-analysis. Studies with both one-year and three-year axial elongation (AE) or refractive progression (RP) data, covering different interventions, were reviewed. Using covariates like age, axial length, refractive error, and demographic factors, meta-regression was used to predict the primary outcome at year three based on year-one results. Reliable estimates for three-year axial elongation reduction in optical interventions can be obtained by doubling the one-year group mean value, assuming robust data at the one-year mark. Three-year efficacy is not triple the one-year value due to an initial boost in myopia control effect and the age-related reduction in progression that occurs later.
---
The CHAMP and CLEERE studies demonstrate similar rates of myopia progression over time
Authors: Simon Chandler1, Lorraine Sinnott2, Donald Mutti2, Karla Zadnik2, Lisa Jordan2, Tung Fong1, Houman Hemmati1
Vyluma
The Ohio State University College of Optometry
Summary
The CHAMP phase 3 clinical trial in the United States and Europe demonstrated the efficacy of NVK002 atropine 0.01% in reducing myopia progression over three years. To evaluate the reliability and relevance of the CHAMP 3-year placebo group, the myopia progression data was compared to a demographic-matched sample from the Collaborative Longitudinal Evaluation of Ethnicity and Refractive Error (CLEERE) study, spanning a 25-year gap. The axial length (AL) and spherical equivalent refractive error (SER) progression in the CHAMP placebo group aligned with the CLEERE data (-1.21D/0.75mm and -1.38/0.73mm respectively), confirming the placebo group's representation of the general population of myopic western Caucasian children. This suggests that the 3-year myopia progression rate for children aged 6-10 years has remained relatively stable over the past 25 years, despite the increasing prevalence of myopia observed in epidemiological studies.
---
Spherical aberration role in the control of myopia progression with MYLO contact lenses
Authors: Pablo De Gracia1, Lilliana Lopez2, Hiral Patel2, Monica Velasco de la Fuente3
University of Detroit Mercy, Michigan, USA
Chicago College of Optometry, Midwestern University, USA
Mark'ennovy, Spain
Summary
This study explored the impact of modifying spherical aberration in MYLO contact lenses designed to slow myopia progression. Three sets of MYLO lenses were created for this study, with refractive powers ranging from 0.00 D to -6.00 D in 0.50 D increments. T0 lenses represent the commercially available design, T1 lenses had an additional +0.15 µm of spherical aberration, and T2 lenses had -0.15 µm of spherical aberration. The findings reveal that MYLO T1 offers superior optical quality in front of the retinal plane compared to T0 and T2, indicating its potential for more effective myopia progression control. The presence of natural aberrations influences the performance of all models, and customizing lenses based on each patient's higher-order aberrations (HOA) characteristics could lead to enhanced results when targeting myopia control with multifocal contact lenses.
---
Optical effects of decentering myopia control contact lenses
Authors: Grace Walther1, Javier Gantes-Nunez1, Josh Richards1, Matt Jaskilski1, Martin Rickert1, Pete Kollbaum1
Indiana University
Summary
This study investigated the impact of myopia control soft contact lens positioning on foveal image quality and defocus distribution within the pupil. Retrospective aberrometry data from 47 normal eyes (ages 8-32, M=16.4, SD=5.3) were used, with various commercially available and prototype concentric zonal myopia control lenses. Lens decentration altered the proportion of myopic defocus in the foveal image, generally leading to reduced image quality. Understanding the relationship between lens position and the pupil center may offer insights into the effectiveness and design of myopia control zonal lenses.
---
Light therapy for the treatment of childhood myopia
Speaker: Dr Safal Khanal, Assistant Professor in the Department of Optometry and Vision Science at the University of Alabama at Birmingham
Summary
Research has shown that narrow-band red light can serve as a potent stop signal in the emmetropization process, as demonstrated by Gawne et al 2017. Red light effectively causes the process to disregard defocus cues. Amber light also exhibits this quality; blue light has also been found to have a protective effect, indicating that various types of light can influence myopia progression. Notably, studies in China have indicated that repeated exposure to low levels of red light can effectively slow down the progression of myopia, in the range of 650 +/- 10 nm at 1600 lux brightness. In summary, these findings underscore the diverse impact of different light wavelengths on myopia and suggest potential strategies for myopia control.
---
The relationship between vision, myopia, physical activity, and BMI in school children in Ireland
Speaker: Dr Síofra Harrington, Lecturer, researcher, and clinical supervisor with the School of Physics, Clinical and Optometric Sciences at Technological University Dublin, Ireland
Summary
Research has identified various associations between children's lifestyle factors and health outcomes. Increased screen time has been linked to higher rates of obesity among children, highlighting the importance of managing digital device use. Interestingly, spending time outdoors not only impacts body mass but also has implications for myopia. This raises the question of whether BMI might serve as a surrogate marker for the time spent outdoors. It's worth noting that children with a weight percentile above 95% are associated with having narrower retinal arteriole caliber, which may have implications for eye health. Furthermore, in the context of myopia, it's observed that children who are myopic often experience less exposure to daylight. They tend to live in areas with moderate light conditions without significant extremes. The "30-30 rule," emphasizing 30 minutes of outdoor time during the day, is recommended to address this issue. As an optometrist, when advising children and their parents in the consulting room, it's crucial to consider these factors and encourage a healthy balance of outdoor activities and screen time to promote overall well-being and eye health.
---
Meet the Authors: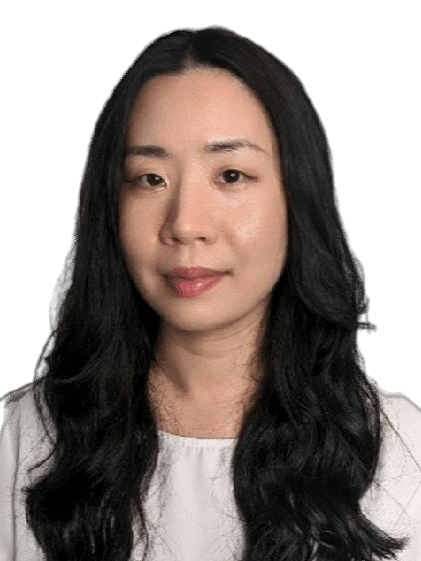 About Jeanne Saw
Jeanne is a clinical optometrist based in Sydney, Australia. She has worked as a research assistant with leading vision scientists, and has a keen interest in myopia control and professional education.
Read Jeanne's work in the CLINICAL domain of MyopiaProfile.com. Jeanne also writes for our My Kids Vision website, our public awareness platform, and supports development of new resources across our platforms.
Back to all articles
Enormous thanks to our visionary sponsors
Myopia Profile's growth into a world leading platform has been made possible through the support of our visionary sponsors, who share our mission to improve children's vision care worldwide. Click on their logos to learn about how these companies are innovating and developing resources with us to support you in managing your patients with myopia.