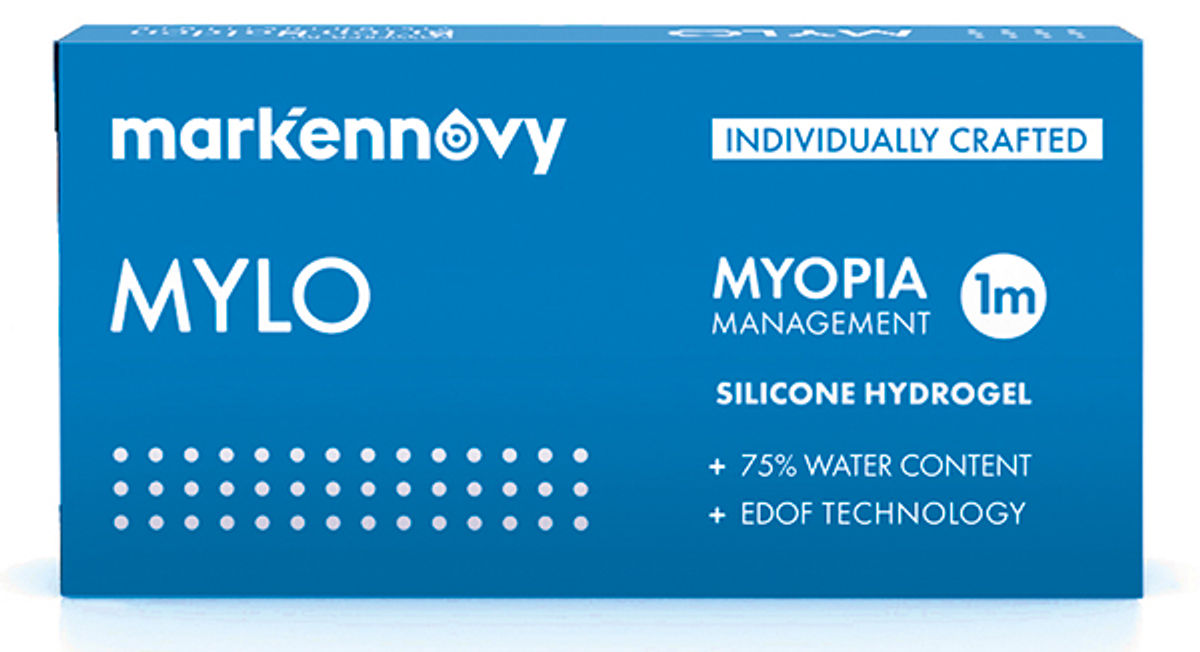 MYLO
MYLO contact lenses by mark'ennovy are individually crafted silicone hydrogel contact lenses specifically designed for myopia management, based on Extended Depth of Focus (EDOF) technology developed by the Brien Holden Vision Institute. They are backed by a two-year randomized controlled trial showing moderate myopia control efficacy. MYLO contact lenses have customizable lens parameters, allowing practitioners to optimize lens comfort and lens stability.
Visit the MYLO website.
Mark'ennovy
MYLO
Monthly extended depth of focus (EDOF) soft contact lens
Extended depth of focus contact lens; concentric ring design with power profile designed to optimize 'global retinal image quality' and offering
-0.25 D to -15.00 D in 0.25 steps. Spherical powers only.
Filcon 5B; silicone hydrogel (75% water), class 1 UV filter, Dk 60
Diameter 3.50 to 15.50mm (0.50 steps)
Customizable base curve from 7.10 to 9.80mm (0.30 steps)
Soft contact lenses
MYLO articles in Myopia Profile
Enormous thanks to our visionary sponsors
Myopia Profile's growth into a world leading platform has been made possible through the support of our visionary sponsors, who share our mission to improve children's vision care worldwide. Click on their logos to learn about how these companies are innovating and developing resources with us to support you in managing your patients with myopia.