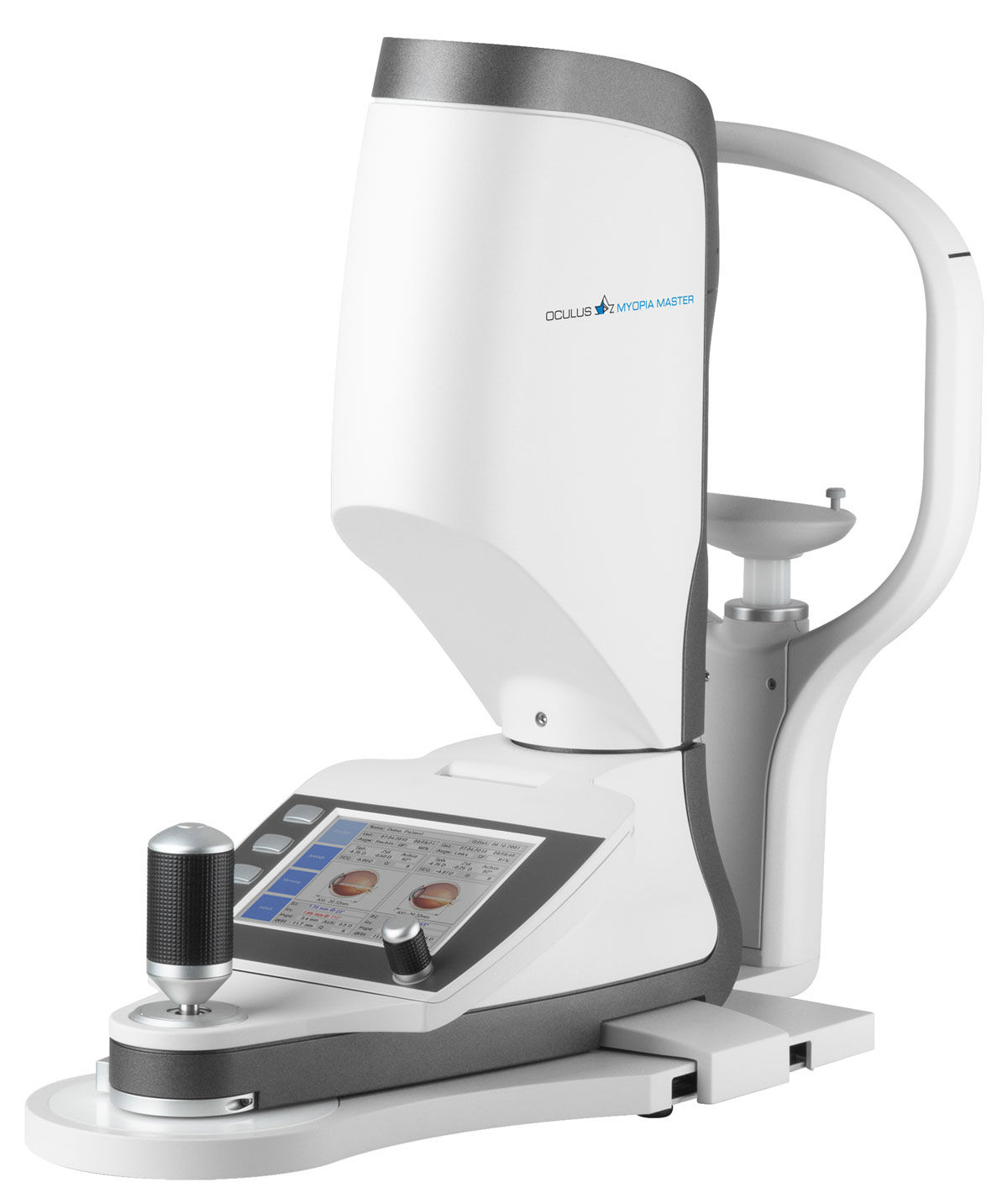 Myopia Master®
The Myopia Master® is an efficient device which combines autorefractor, keratometry, and axial length measurement of the eye using a quick and non-invasive method. In addition to its unique metric capabilities, the Myopia Master® software supports clinical decision-making and ongoing practitioner-to-patient communication. Overall, the Myopia Master® is a unique and powerful tool for facilitating the growth of myopia management in practice.
Visit the Myopia Master® website.
OCULUS
OCULUS Myopia Master
3-in-1 integrated keratometer, auto-refractometer, and axial biometer (using optical biometry) for myopia detection & management
Software with lifestyle questionnaire; patient education; treatment options; take-home Myopia Report and follow-up with trend analysis.
Platinum Sponsor
Instruments
Myopia Master® articles in Myopia Profile
OCULUS resources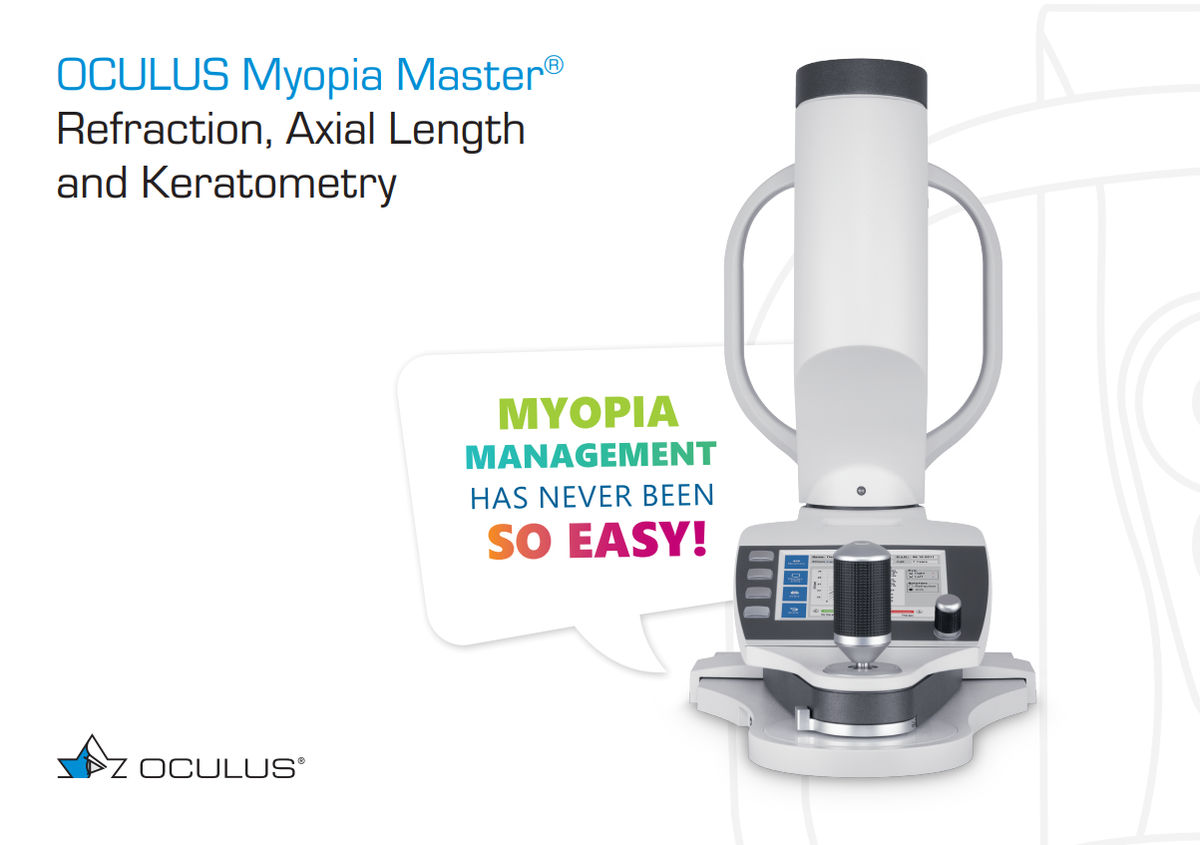 Myopia Master® Website and Resources
The OCULUS Myopia Master® website explains all of the features of this multi-function instrument, and also offers PDF case studies, interviews and lecture videos with leading eye care practitioners and researchers which explore how the Myopia Master® can be used to build a myopia management practice.
Learn More about Myopia Master® Website and Resources