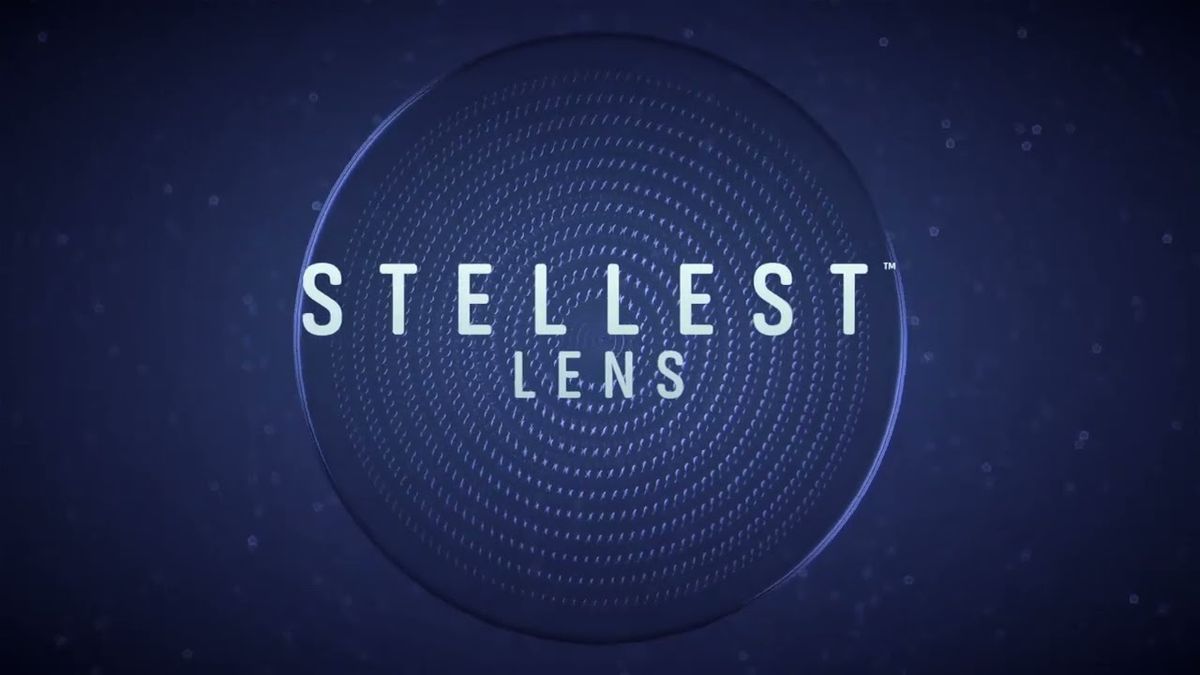 Essilor® Stellest® lens
The Essilor® Stellest® lens with H.A.L.T.* Technology can be considered as a first-line solution for myopia control, with a two-year prospective, controlled, randomized, double-masked trial demonstrating robust efficacy and acceptance in children.1,2 Three year clinical study data has also been published.3 It is effective in simultaneously providing clear distance vision and a myopia control effect. The myopia control effect has been proven even more effective when the lenses are worn every day for at least 12 hours per day. It can be considered as one of the best available myopia control spectacle lens designs, being superior to progressive addition and bifocal lenses.
* Highly Aspherical Lenslet Target
Bao J, Yang A, Huang Y, Li X, Pan Y, Ding C, Lim EW, Zheng J, Spiegel DP, Drobe B, Lu F, Chen H. One-year myopia control efficacy of spectacle lenses with aspherical lenslets. Br J Ophthalmol. 2022 Aug;106(8):1171-1176.
Bao J, Huang Y, Li X, Yang A, Zhou F, Wu J, et al. Spectacle Lenses With Aspherical Lenslets for Myopia Control vs Single-Vision Spectacle Lenses: A Randomized Clinical Trial. JAMA Ophthalmol. 2022 Mar 31;140(5):472–8
Li X, Huang Y, Yin Z, Liu C, Zhang S, Yang A, et al. Myopia Control Efficacy of Spectacle Lenses with Aspherical Lenslets: Results of a 3-year Follow-up Study. Am J Ophthalmol. 2023 Sep;253:160-168.
Visit the Essilor® Stellest® lens website.
EssilorLuxottica
Essilor® Stellest® lens
Spectacle lens for myopia correction and control with Highly Aspherical Lenslet Target (H.A.L.T.) Technology
Central optical zone (9mm⌀) for correcting distance refractive error, with surrounding myopia control zone incorporating 1021 contiguous (touching) highly aspherical lenslets (each 1.12mm⌀). Each lenslet does not have a single focal power, instead creating a 'volume of myopic defocus' as a slow-down signal for eye growth. Each of the 11 rings of lenslets features contiguous lenslets of similar asphericity, with successive rings having lenslets with different asphericities. Spaces between the rings of lenslets provide single vision correction.
Sphere: 0.00D to -10.00D, Cylinder: 0.00D to -4.00D. Prism up to 2Δ per lens.
Polycarbonate material only, Crizal® coating.
Diameter (65⌀, 70⌀)
With full refraction, taking monocular pupillary distances and monocular heights.
Platinum Sponsor
Spectacles
Essilor® Stellest® lens articles in Myopia Profile